Mason City theater will celebrate 80 years in October
25-cent movies at he Arlee October 21st through 23rd
Send a link to a friend Share
[August 23, 2016] MASON CITY - The Arlee Theater is about to turn 80 years old, and everyone is invited to the celebration October 21 – 23. Arlee owners John and Gaye Maxson are getting a jump on the Arlee's birthday but will turn back the clock on movie prices and show offerings. To top it off there will be some free items the last day of the birthday bash.
Art and Leah Struck opened the Arlee Theater Nov. 19, 1936 to a full house and a crowd left waiting outside for the second showing of "Swing Time" starring Ginger Rodgers and Fred Astaire. The Art Deco movie house seated 503 and boasted the largest screen in downstate Illinois. It was able to show first-run movies before they hit bigger cities.

"We will be selling movie tickets for just one quarter each all weekend," said Gaye Maxson, who greets patrons at the ticket booth. "After all the public support we've had to keep the Arlee open, we decided it would be fitting to return old-fashioned prices for one weekend, and show movies from the Arlee's heyday."

On Friday night, the feature will star John Wayne, Gail Russell and Harry Carey in the 1947 western "Angel and the Badman." Saturday night's feature will be the 1952 musical comedy "Road to Bali," with Bing Crosby, Bob Hope and Dorothy Lamour. Friday and Saturday's movies start at 7 p.m. Doors open at 6:15.

The celebration will conclude Sunday with a 2 p.m. showing of "Swing Time," and doors will open at 1 p.m. Sunday's ticket-holders will be treated to free hotdogs, lemonade and tea, and there will be drawings for door prizes. Other concession items will stay at their 2016 prices all weekend.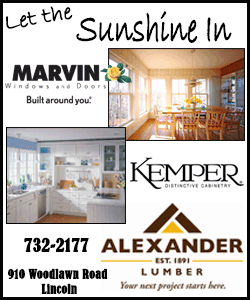 "We hope everyone will come to the Arlee, reminisce, enjoy the movies and help us celebrate this milestone," John Maxson said.

The Arlee Theater is located at 139 S. Main St., Mason City, IL. For more information, call 217-482-9999 or visit www.arleetheater.com or the Arlee Facebook page.
[Gaye Maxson]