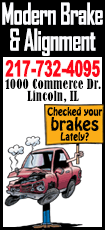 Art and Music on the Prairie

The opening event on Friday September 2nd, "Art and Music on the Prairie" and will take place 5 p.m. - 8 p.m. It promises to be a relaxing combination of art, music and food. As it is the beginning of the Labor Day Weekend, a more casual dress and interesting topic of "Original Art" will be presented in an art walk style, involving three of the shops, with popular artists Lette Marseille, Felicia Olin and others, with a short talk on the value of original art, combined with live music, and freshly prepared hors d'oeuvres.

Advanced reservations are recommended by calling 217 947 2238 and include a price discount, plus additional discounts for students with valid I.D. The deadline for advance reservations is August 26. Tickets will also be available at the door.

Additional information about the event will be on the website with reservations forms that can be downloaded. www.elkharthistoricalsociety.org

The Underground Railroad

The dinner lecture for Friday October 7, will be on The Underground Railroad, featuring Nancy Saul who has done extensive research on it. Saul has also done a fascinating talk on controversial subject of the use of quilts as a type of message system during the days of the Underground Railroad, but that will be a future topic.

Additional information and the reservation form and menu will be on the website in September.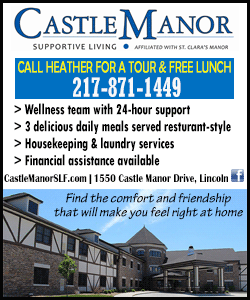 The perils of traveling in an 1800's winter

Friday November 4, will offer "The Perils of Traveling in an 1800's Winter", presented by Karl Luthin, DVM.

Besides having a busy equine veterinarian practice, Luthin also owns KEL Equine productions and has been involved in various productions, sometimes as a reenactor, sometimes providing props, set dressings, and horses for the motion picture , as well as advisor on accuracy of the equipment for the time period. Some of the productions he has been involved in are, "Gods and Generals", "Glory", The "John Adams" miniseries, and "Gettysburg". Most recently providing a tremendous amount of equipment as well as the horse Daniel Day Lewis rode in, "Lincoln".

Reservation forms and more information will be on the website the first part of October.
[J. Rob Wilson]