Massachusetts judge under fire for sentence in sex assault case
Send a link to a friend Share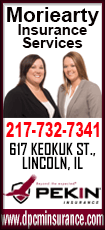 [August 24, 2016] (Reuters) - Women's groups and social media users on Tuesday criticized as too lenient the two years' probation given to a Massachusetts student athlete who sexually assaulted two women as they slept, likening it to a recent California case that also raised a firestorm.

David Becker, 18, a former three-sport athlete from East Longmeadow High School in western Massachusetts, escaped jail time even though prosecutors recommended a two-year sentence.

Becker admitted in court last week to sexually assaulting two 18-year-old women as they slept after a party, and an initial charge of rape was amended to indecent assault and battery, according to court records. Becker also agreed to undergo treatment and evaluation as a sex offender and submit to drug and alcohol screenings for two years.

The judge, Thomas Estes, in District Court in Palmer, Massachusetts, declined to comment.

Becker's defense attorney, Thomas Rooke, was unavailable on Tuesday to comment, a representative at his office said.

"We all made mistakes when we were 17, 18, 19 years old, and we shouldn't be branded for life with a felony offense and branded a sex offender," Rooke said in court, as reported by The Republican newspaper. "Putting this kid in jail for two years would have destroyed this kid's life."

The case resembled that of Brock Turner, a former Stanford University swimmer who received a six-month sentence after being convicted in March of sexually assaulting an unconscious woman following a party on campus. Prosecutors had asked for six years in prison.

The judge in the California case, Aaron Persky, faced widespread criticism, and more than 1.3 million people signed an online petition to remove him from the bench.

[to top of second column]
Karin Roland, chief campaigns officer with the women's rights group UltraViolet, called the Becker sentence "outrageous" and "an example of rape culture at work."

"Judge Estes was more concerned with the rapist's long-term well-being than with justice for the survivors," Roland said. "Both Brock Turner and David Becker were privileged white athletes who could afford strong legal representation. In both cases, the judge could readily identify with the rapist and prioritize their well-being. In both cases the judges disregarded sentencing recommendations from prosecutors."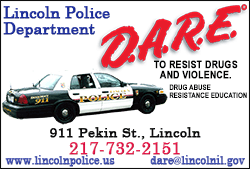 The case gained widespread attention on social media as commentators expressed outrage under hashtags such as #DavidtheRapist and #DavidBecker.

"Another judge needs to be disbarred, another rapist w/white privilege," wrote Twitter user N.K. Jemisin, under the handle @nkjemisin, with nearly 22,000 followers.

(Reporting by Daniel Trotta and Angela Moon; Editing by Cynthia Osterman)
[© 2016 Thomson Reuters. All rights reserved.]
Copyright 2016 Reuters. All rights reserved. This material may not be published, broadcast, rewritten or redistributed.