Residency where marijuana is legal no reason for police search: U.S. court
Send a link to a friend Share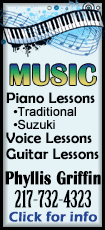 [August 24, 2016] By Jonathan Stempel

(Reuters) - A federal appeals court on Tuesday said police officers cannot stop and search vehicles belonging to out-of-state motorists simply because of where they are registered, including states where marijuana use is legal.

By a 2-1 vote, the 10th U.S. Circuit Court of Appeals in Denver said two Kansas Highway Patrol officers violated the constitutional rights of Colorado motorist Peter Vasquez in December 2011 by pulling him over and searching his car after he had been driving alone at night on Interstate 70.

The officers relied heavily on Vasquez's residency to justify the search, which uncovered nothing illegal, saying Colorado was a known "drug source" where marijuana is legal.

But the court said that would justify searching motorists from the 25 U.S. states that permit marijuana use for medical purposes, and the four states, including Colorado, plus Washington, D.C., where recreational use is allowed.

"It is time to abandon the pretense that state citizenship is a permissible basis upon which to justify the detention and search of out-of-state motorists, and time to stop the practice of detention of motorists for nothing more than an out-of-state license plate," Circuit Judge Carlos Lucero wrote.

"Absent a demonstrated extraordinary circumstance, the continued use of state residency as a justification for the fact of or continuation of a stop is impermissible," he added.

[to top of second column]
The decision revived Vasquez's civil lawsuit seeking damages from officers Richard Jimerson and Dax Lewis for violating his Fourth Amendment unreasonable search and seizure rights. A lower court judge had dismissed the case in November 2014.
Chief Judge Timothy Tymkovich dissented, saying the case was a "close call" but that reasonable officers might have thought Vasquez's travel plans suspicious and the search acceptable.

The office of Kansas Attorney General Derek Schmidt, which defended the officers, did not immediately respond to a request for comment. Vasquez's lawyers did not immediately respond to similar requests.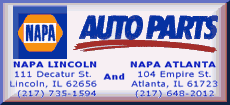 The 10th Circuit decision applies in Colorado, Kansas, New Mexico, Oklahoma, Utah and Wyoming.

The case is Vasquez v Lewis et al, 10th U.S. Circuit Court of Appeals, No. 14-3278.

(Reporting by Jonathan Stempel in New York; Editing by Dan Grebler)
[© 2016 Thomson Reuters. All rights reserved.]
Copyright 2016 Reuters. All rights reserved. This material may not be published, broadcast, rewritten or redistributed.