Lincoln College Women's Soccer Open up Season at Home
Send a link to a friend Share
[August 24, 2016] Second year head women's soccer coach Syd Baker is ready to get the 2016-17 soccer season underway. And so are her players. The Lady Lynx will get that chance as they will open up play at home on Wednesday, August 24 at 4:00pm against Indian Hills Community College at Freesmeier Field.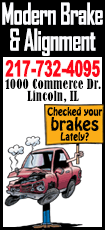 The Lady Lynx have plenty of experience on their side as they return nine sophomores to the field, led by sophomore defender Abigail Marquez (Rochelle, IL) and returning sophomore Amanda Villa (Aurora, IL) in goal. "We have a solid defense with experience and are hoping to improve on last year's season," said Baker. "The girls have been putting in the hard work the past couple of weeks and are hoping to build a bright future for Lady Lynx Soccer."

Offensively, the Lady Lynx will be led by former Lady Railsplitter and incoming freshman Alexis Beard who will help control the middle along with sophomore Miriam Lopez (Waukegan, IL). Sophomore Jazmin Herrera (Waukegan, IL) and freshman Logan Paige (Chicago, IL) will help lead the offensive attack for the Lady Lynx this season.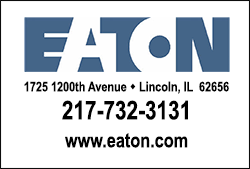 There will be plenty more local flavor taking the field this season for the Lady Lynx as former Lady Railers Ashlyn Marthers (sophomore) and Jaylee Swinford (freshman) look to improve on last season's win total. The 2015-16 season was a learning and rebuilding season for Coach Baker and her squad, and she and her coaching staff are ready to get things rolling.
There to help will be her two assistant coaches, Josh Baker, who is also her husband, along with first year assistant coach Steph Wiekert. Both Syd and Josh are from Lincoln and Syd is an alum of Lincoln College and played for the women's soccer team while a student at Lincoln College. Weikert is from Morris, IL and also played soccer for the Lady Lynx in the 2013-14 and 2014-15 seasons.

For more information on the Lady Lynx soccer team and to follow them throughout this season, visit the Lincoln College women's soccer website at https://wsoccer.lincolncollege.edu/.
[Jeff Nelson]