Illinois American Water's Lincoln District to invest approximately $500,000 for Water Main Installation
Work to begin next week


Send a link to a friend Share
[August 26, 2016] LINCOLN - Illinois American Water is investing approximately $500,000 to complete water main installation projects in Lincoln. Weather permitting; crews will begin working next week to install over 3,100 feet of water main. Six fire hydrants will also be installed.
Projects will start at varying times with completion expected this fall. Work will take place in the following areas to replace two-inch water main with eight-inch water main:
Ottawa Street from Harrison Street to Oklahoma Avenue
Oklahoma Avenue from Ottawa Street to Kankakee Street
Omaha Avenue from Ottawa Street to Kankakee Street
Illinois American Water's main replacement program focuses on replacing mains where leaks occur, corrosion has caused damage or the size of the pipe isn't sufficient. This investment will enhance water quality, water pressure and fire protection to customers.

Gabe Bowden, operations superintendent for the Lincoln District, said, "We invest annually to ensure that local water quality and service continues to be as good as or better than local, state and federal quality standards. These projects will benefit all of our customers because they help to reduce main breaks and related traffic and service impact. I want to thank our customers for their patience as our teams work in their neighborhoods."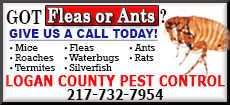 Customers affected by the work will be notified via a letter about the impact and any necessary steps. The letter will include information on road and yard restoration which is expected to be completed next spring or earlier if weather allows. The letter will also provide a local contact for questions.

The U.S. EPA reports that the nation's water utilities will need to make more than $335 billion in infrastructure investments over the next 20 years to ensure public health. These investments include replacing thousands of miles of pipe and upgrades to treatment plants, storage tanks and other assets. Illinois American Water's investment in the Lincoln District is just another example of continuous investments and improvements being made.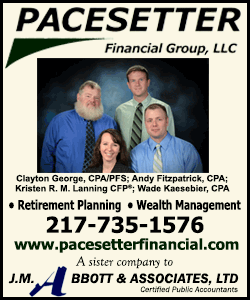 About Illinois American Water
Illinois American Water, a subsidiary of American Water (NYSE: AWK), is the largest investor-owned water utility in the state, providing high-quality and reliable water and/or wastewater services to approximately 1.2 million people. American Water also operates a customer service center in Alton and a quality control and research laboratory in Belleville.
Illinois American Water ranked "Highest in Customer Satisfaction with Water Utilities in the Midwest" according to J.D. Power's 2016 Water Utility Residential Customer Satisfaction StudySM.

American Water is the largest and most geographically diverse publicly traded U.S. water and wastewater utility company. Marking its 130th anniversary this year, the company employs 6,700 dedicated professionals who provide regulated and market-based drinking water, wastewater and other related services to an estimated 15 million people in 47 states and Ontario, Canada. More information can be found by visiting www.amwater.com.
[Karen Cotton, Illinois American Water]