H.O.T. musical offering to feature great standards
Send a link to a friend Share
[August 26, 2016] LINCOLN - The 2016 edition of A Musical Offering for World Hunger, will be held on Sunday, September 11th. . The annual hunger benefit, hosted by the Harvest of Talents for World Hunger Ministry and directed by Tim Searby, will be held in the sanctuary of Lincoln Christian Church at 2:00 p.m.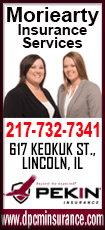 Searby expressed his excitement over the musical talent that has been recruited for this year's program, stating that it will include more voices than any previous such event. The theme of this year's Musical Offering will be Great Standards throughout the Years and will feature Linda Storm, as organist, and Kay Dobson, as pianist. Searby noted, "We have fantastic arrangements of some of the most beautiful standards as well as a church standard How Great Thou Art and a patriotic favorite, Battle Hymn of the Republic.

"This year's collection of musical talent will include the voices of several local soloists as well as The H.O.T. Vocal Ensemble and the H.O.T. Children's Ensemble, which has grown in size and will do two great pieces. I am thrilled to be directing both the Lincoln Christian Church Sanctuary Choir and the Jefferson Street Christian Church Worship Choir, totaling around 75 voices,' Searby said. This year's musical event will feature favorite participants from past years as well as some new talent joining the Harvest group for the first time.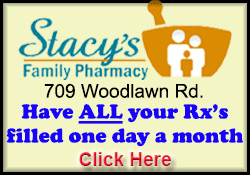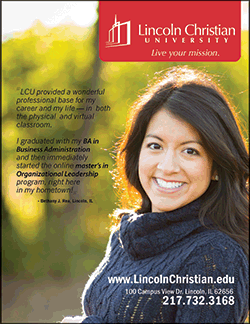 Searby noted what a challenging and thrilling privilege it is to gather together some of the very best musical talent in the area to combine their skills for an afternoon of exceptional music on behalf of the world's hungry and hurting people. Area music lovers will want to make note on their calendars of what has become known as one of the outstanding community musical events offered in the Lincoln area.

A free-will offering will be taken and will become a part of the 33rd Annual Harvest of Talents for World Hunger ~ with all proceeds being directed toward feeding hungry and hurting people of the world in Jesus' name.

Questions or comments concerning the Musical Offering may be directed to Tim Searby, at tesearby@gmail.com.
[Patricia Snyder]