Relief granted to transgender students fighting North Carolina's bathroom law
Send a link to a friend Share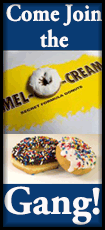 [August 27, 2016] By Colleen Jenkins

WINSTON-SALEM, N.C. (Reuters) - A U.S. judge on Friday blocked the University of North Carolina from enforcing a state law requiring transgender people to use single-sex restrooms and locker rooms that correspond to the gender on their birth certificate.

U.S. District Court Judge Thomas Schroeder's order granting a preliminary injunction applies only to the three transgender plaintiffs named in a lawsuit challenging the measure, known as House Bill 2 or HB 2. North Carolina in March became the first U.S. state to bar people from using restrooms in government buildings and public schools consistent with their gender identity.

"In short, UNC may not apply HB2's one-size-fits-all approach to what must be a case-by-case inquiry," wrote Schroeder, noting that his order effectively returned all involved to the status quo before the new law passed "wherein public agencies accommodated the individual transgender Plaintiffs on a case-by-case basis, rather than applying a blanket rule to all people in all facilities under all circumstances."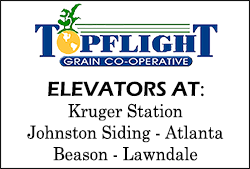 The judge, an appointee of Republican former President George W. Bush, heard oral arguments in the case on Aug. 1 in Winston-Salem.

Lawyers for Republican Governor Pat McCrory and other Republican lawmakers who support the measure said it offered common-sense protection of state residents' privacy and safety, even though it included no specific language for enforcement.

The U.S. Justice Department and the American Civil Liberties Union, which sued the state on behalf of three transgender people, called the law stigmatizing and unconstitutional.
A gender-neutral bathroom is seen at the University of California, Irvine in Irvine, California September 30, 2014. REUTERS/Lucy Nicholson/File Photo
Bathroom access has become a flashpoint in the legal and cultural battle over transgender rights in the United States. An estimated 0.6 percent of U.S. adults identify as transgender, according to the Williams Institute at the UCLA School of Law. Debates about which public restroom facilities they and transgender children should use have divided courts, state legislatures and schools.

(Additional reporting by Letitia Stein; Editing by Sandra Maler and Andrew Hay)
[© 2016 Thomson Reuters. All rights reserved.]
Copyright 2016 Reuters. All rights reserved. This material may not be published, broadcast, rewritten or redistributed.