Railers Battle Emotions In Loss To Springfield High
Send a link to a friend Share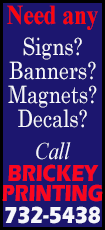 [August 27, 2016] By Benjamin Yount

LINCOLN – Lincoln's 2016 football opener was a tug-of-war between emotions.
The Railers are playing their last season in the Central State Eight.
Lincoln once again has a new coach.
And many of this year's players weren't on the field last year.
So it was understandable when a nervous defense gave up a touchdown to Springfield High School just 39-seconds into the game.
"When you play a team as good as Springfield you have to play fast. You have to try and match their speed and intensity," first year coach Matt Silkowski said after the game. "That's just something we didn't do."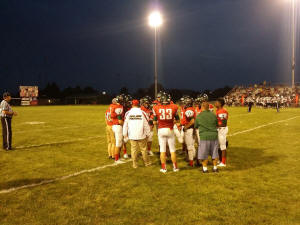 Silkowski said his team overall didn't play with much emotion.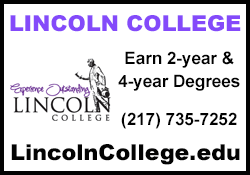 Lincoln lost 52-0.
But there were flashes.
Senior running back Natha Podunajec ran the ball well at times. He cut and slashed his way through the Springfield defense on a number of plays. But he also ran into the teeth of the defense when it blasted through Lincoln's offensive line.
Junior Isiah Bowers played well on both sides of the ball.
He lead a Railer defense that stiffened through much of the first quarter.
"Coach has a lot of confidence in me, and I appreciate it," Bowers said walking off the filed Friday night. "Like I told the team 'It's all about the heart."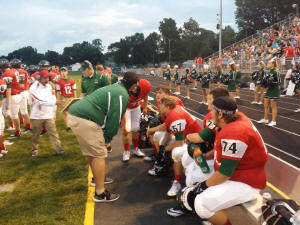 If Silkowski thought most of the Lincoln football squad didn't have enough emotion, senior quarterback Andrew Yount had too much.
Referees flagged Yount on the last play of the game for yelling at his offensive line after a snap sailed a yard over his head and ten yards behind the line of scrimmage.
"This was my last, first game," a still emotional Yount said after the game. "Emotions were just running high."
"Our kids have put a lot of work in since June," Silkowski added. "I think they had higher expectations for themselves...It's about controlling emotions. But at least it shows they care. I appreciate that they care."
Lincoln now falls to 0-1 on the season. Springfield High is 1-0.
The schedule doesn't get easier any time soon.
The Railsplitters faces Decatur Eisenhower next week. Lincoln then welcomes Sacred Heart Griffin to Handlin field in two weeks.