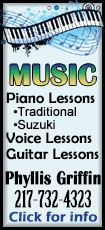 Around 5 p.m., the wind was moving at a quickened but not violent pace from the east, and a few sprinkles were splatting down on the heads of those who had come to see balloons launch around 6:30 p.m.

At the pilots meeting, the weather was a concern, and many pilots decided that it was not going to be a night to take flight. However, they were hopeful that they could still do a glow, later in the evening.

Soon after 6 p.m., the weather seemed to shift, and not for the better. A heavy cloud bank came in from the south as the wind changed and also picked up a bit. It was not looking good.

However, a conversation with the National Weather Service predicted that a storm that had hit the Decatur area pretty hard, was going to pass over Lincoln with no precipitation. Once that storm was gone, it was expected that the winds would die back down a bit, and shift again to come from the east.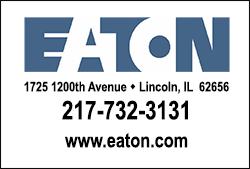 Each year, the balloon glow is divided with half of the balloons participating on Friday night and the other half on Saturday night. The half designated not to fly on Friday night called it a night, but several of those who were supposed to blow on Friday, decided they would stay and see what Mother Nature dished out.
For those visiting the airport with the hopes of seeing the balloons inflate, none seemed to be too bothered by the wait. For the kids there was a petting zoo that featured a baby llama everyone loved, along with baby pigs, sheep, and goats.

The rock wall was still popular because in spite of the overcast skies, there was no lightening to worry about, and kids seemed to enjoy climbing under slightly windy conditions.

The food trucks were selling items at a steady pace. It was good. Lines were not long, food was going out quickly, and everyone seemed happy to grab a sandwich or an order of fries or an ice cream sandwich, and find a nice spot to sit among the many tables set out along the midway.

The live music playing at the south end of the midway was good. The volume was perfect to float across the midway and onto the grass runway. Folks took out their lawnchairs, sat at tables, or spread out blankets, and enjoyed the food and music as they patiently waited to see what would happen at dusk. They were not to be disappointed.

[to top of second column]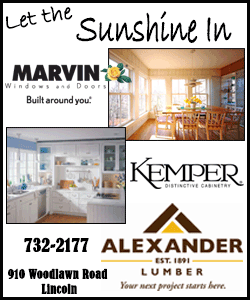 As darkness approached out on the grass runway, balloonists began pulling their envelopes out of their pouches and gearing up for an attempt to inflate. Sub Divo was the first to give it a go with others including Done Deal, Good and Plenty, Fiery Gizzard, Jolly Rollo, Sub Divo, Sunkissed, and The Little One. The group was able to inflate and do a short glow that included the familiar commands of "flicker," "all glow," and even "The Wave."

The announcer talked each balloon through the commands, and as the group was starting to fall to the ground, he informed the audience that the National Weather Service was now saying there would be some precipitation coming to Lincoln. As pilots rushed to bag their balloons and gather their gear, the sprinkles started up again. The majority of them had most of their work done, when the showers hit at shortly after 8 p.m.

For the pilots, the work of the night was done, but the VIP tent would remain open until later, and live music, carnival rides, and the food trucks would remain open until much later.

Though the weather may have been less than perfect, there is something that should be said for the balloonists who knew that people had come to Lincoln to see a show, and they stayed with it until they were able to give one. There is no doubt that the many kids who were there to see a hot air balloon, perhaps for the first time, appreciated the gallant effort, as did the Lincoln/Logan County Chamber of Commerce and Logan County Alliance who put on this event each year.

[Nila Smith]