National Football
League roundup
Send a link to a friend Share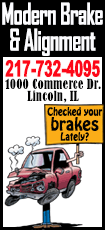 [December 03, 2016] Dec. 2 (The Sports Xchange) - Denver Broncos quarterback Trevor Siemian missed another practice Friday because of his left foot injury and was ruled out for Sunday's road game against the Jacksonville Jaguars.

First-round rookie quarterback Paxton Lynch will start after Broncos coach Gary Kubiak made the switch official following Friday's practice. Lynch gets his second start of the season in place of the Siemian, who sustained the foot injury in the first possession of overtime in last Sunday night's 30-27 overtime loss to the Kansas City Chiefs.

The 24-year-old Siemian finished the game but experienced pain in his foot the next morning. He was placed in a walking boot Tuesday and did not practice all week. Siemian threw for a career-high 368 yards and three touchdowns against the Chiefs.

Lynch was 23 of 35 for 223 yards with a touchdown and an interception in the 23-16 loss to the Atlanta Falcons in Week 5. He started on Oct. 9 because of Siemian's bruised AC joint in his non-throwing shoulder. Lynch was sacked six times by the Falcons.

- -

Indianapolis Colts quarterback Andrew Luck and safety Clayton Geathers are still going through the concussion protocol as the team prepares for Monday night's road game against the New York Jets.

Both will see an independent neurologist Friday afternoon, according to Colts coach Chuck Pagano. Luck returned to the practice field Monday after missing last week's 28-7 loss on Thanksgiving night against the Pittsburgh Steelers because of a concussion.

Luck showed symptoms of a concussion the day after taking a sack in the fourth quarter of the Week 11 win against the Tennessee Titans when his head bounced off the turf. Luck missed his 10th game since Week 4 of last season. Geathers also missed the Thanksgiving game after suffering a concussion against the Titans on Nov. 20.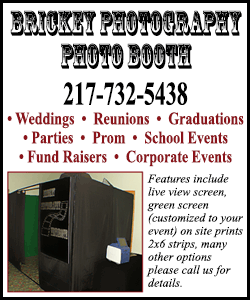 - -

The New York Giants ruled out left guard Justin Pugh for Sunday's game against the Pittsburgh Steelers with a knee injury, causing him to miss his fourth straight game.

Pugh originally hurt the knee in a Week 9 victory over the Philadelphia Eagles on Nov. 6. He returned to practice last week but had a setback when a defensive player roll into the knee after several plays. Pugh practiced in a limited capacity this week.

Defensive end Owa Odghizuwa (knee), safety Nat Berhe (concussion) and linebacker Mark Herzlich (concussion) also were ruled out for Sunday. The Steelers will continue to be without wide receiver Darrius Heyward-Bey (foot) and running back DeAngelo Williams (knee). Both did not practice all week.

- -

[to top of second column]

The Jacksonville Jaguars ruled out running back Chris Ivory and wide receiver Allen Hurns for Sunday's home game against the Denver Broncos.

Both Ivory and Hurns have been dealing with hamstring injuries and missed practice all week. Ivory was injured during a 28-21 loss to Buffalo last Sunday. He is the Jaguars' leading rusher with 350 yards on 93 carries and has two touchdowns in nine games.

Running back T.J. Yeldon, who is dealing with an ankle injury and missed Wednesday's practice, is expected to start for the Jags (2-9) against the Broncos (7-4).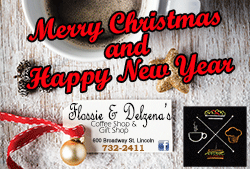 - -

New England Patriots quarterback Tom Brady says losing his top target, tight end Rob Gronkowski, for at least the remainder of the regular season is "a big void left by such a spectacular player."

Gronkowski was to undergo surgery Friday in Los Angeles to repair a herniated disk and he is expected to miss two months. The Patriots announced Thursday the team will await the results of Friday's surgery before making a final determination.

Brady has been dealing with his own health issues but said his injured knee is feeling better as the Patriots prepare for Sunday's home game against the Los Angeles Rams.

- -

Embattled former Cleveland Browns quarterback Johnny Manziel and Dallas prosecutors finalized a plea deal on his domestic violence case.

The Dallas County District Attorney's Office said Manziel must meet certain conditions for a year before the misdemeanor charge of hitting and threatening former girlfriend Colleen Crowley will be dismissed.

Manziel was indicted in April by a Dallas grand jury in connection with an alleged Jan. 29 incident with Crowley at a Dallas hotel. The conditional agreement requires Manziel to undergo counseling and have his conduct monitored by prosecutors. He would be prosecuted for the assault charge, which carries up to a year in jail, if he fails to meet the terms of the deal.

On Monday, a bartending assistant, Eric Newton, filed a lawsuit against Manziel in Travis County, Texas, stemming from an incident at a private party. Manziel is being sued for up to $1 million in damages after allegedly breaking the man's nose on Sept. 6. (Editing by Steve Keating.)