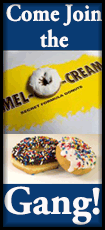 Librarian Christine Haney said the stones in the memorial garden honored historical society members who had memorials dedicated to the library.

Haney read a dedication written by Knapp/Chestnut/Becker Historical Society President Bill Post saying, "today, December 4, 2016, we dedicate these stones in memory of five faithful members of the Knapp/Chestnut/Becker Historical Society in Middletown, Illinois, who gave many hours of labor and money gifts to see this library/museum become a reality."

She said Winifred Coningham Golden, Joyce Skelton, and Ed Tibbs, had died within a month of one another in 2015.

Haney shared what each one had done for the community.

Winifred Coningham Golden, who died May 25, 2015 was a Middletown native. She had a dream for a library in Middletown for the young people to utilize in their studies at school, and also for the community to have access to reading for their enjoyment.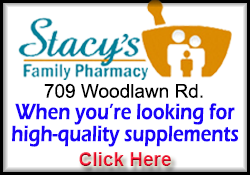 The library is housed in the oldest brick building in Logan County, which dated back to around 1840 and was first owned by Moses Knapp, then Ben Chestnut, and Tom Becker. From these three men's last names came the Knapp/Chestnut/Becker Historical Society and Knapp Library/Museum.

Golden purchased the building in 1991 from Tom Becker. The building had not been in use for many years and was in a "wrecking ball state, but Golden saw fit to rescue and refurbish it, as she was set on saving buildings for historic preservation.

Joyce Skelton, who died June 15, 2015, was a library volunteer. Skelton worked faithfully and diligently with her volunteer services on Thursday afternoons by having the library open the public. She was also a town historian and genealogical research person and helped with many town fundraisers. Skelton served as a trustee and held offices in both the treasurer and secretary positions. She was the secretary at the time of her passing and had worked on many fundraisers, bake sales, turkey dinners, yard sales, and ice cream socials in the park.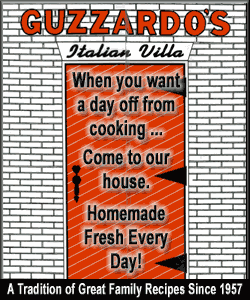 Ed Tibbs, who died September 24, 2015, served the project by hauling bricks from the former Cherry Grove School in Mason County, which was being torn down. The bricks were offered to help repair the old building, and ironically, the school was from the same era as this building. Tibbs made many trips between Mason County and Middletown with the bricks which were scraped and cleaned, then stacked for placement in the building. The bricks were used to repair the large opening on the west end and also for an addition, which houses a kitchen, two restrooms and space for storage.
Tibbs served as a trustee and as the first treasurer of the organization.

Helen Cofer Smith, who died in 2008 was a contributor of both time and money in seeing the building become a reality. Smith served as a trustee and helped with fundraisers, bake sales, turkey dinners, and making quilts to be raffled. She is remembered for her quilting, pies baked and she donated for many causes, the bake sales, turkey dinners, and ice cream socials in the park.

Jackie Sullivan, who died July 9, 2016, was one of the first volunteers and trustees. Sullivan served as the first secretary of the organization, a position she held for many years. She also served as one of the first workers scraping and cleaning the bricks from Mason County, which included many hours of hard work and labor. Sullivan helped with many fundraisers, bake sales, turkey dinners, and ice cream socials.

The town is thankful for the hard work of those who helped restore the building and make the library and museum a reality. The stones are a memorial to them.

[Angela Reiners]