Euro and global stocks hold Italy-related gains ahead of ECB
Send a link to a friend Share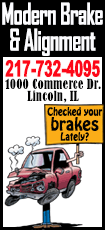 [December 06, 2016] By Marc Jones

LONDON (Reuters) - The euro held firm on Tuesday, having seen a wild 3-cent swing in the wake of Italy's referendum, while the region's bond yields dipped in line with U.S. peers as oil saw its first fall for five days.

Asian stocks saw their strongest day for 2 weeks overnight after Wall Street's Dow Jones index hit a record high, and Europe's main bourses struggled into positive territory as bumper German data helped settle an early wobble. [.EU]

Italy remained in focus with sources telling Reuters that precautionary state aid had been prepared for Banca Monte dei Paschi di Siena and as a crucial European Central Bank meeting on Thursday loomed.

Italian bond yields were back below levels seen before Sunday's referendum defeat for the government, [GVD/EUR] while the euro held at $1.0767 having bounced strongly from as low as $1.0505 on Monday. [/FRX]

"The referendum result could put the ECB under pressure not to taper the asset purchase program but to extend it for six months beyond March (in its current form)," ING strategist Benjamin Schroeder said.

Shares meanwhile rose on news that German industrial orders rose at their fastest pace for more than two years, stoking hopes that Europe's largest economy is set for an acceleration in the coming months.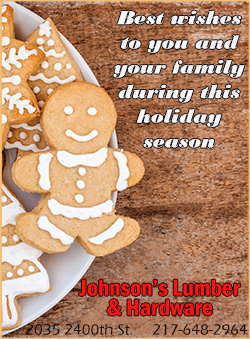 Factories saw demand climb 4.9 percent on the month despite bulk orders being lower than usual, the German economy ministry said. That was the biggest increase since July 2014 and far above the Reuters consensus forecast for a 0.6 percent rise.

"The reading was very strong even without large-scale orders and that suggests it's more than just a flash in the pan," BayernLB economist Stefan Kipar said, noting that some firms might have brought orders forward.

OIL, TALKING TURKEY

Oil prices snapped a four-day winning streak as data showed crude output rose in virtually every major export region and as it emerged that Saudi Arabia's Saudi Aramco would cut its prices to big Asian customers next month.

It jarred with last week's first OPEC agreement since 2008 to cut output and sent Brent oil futures down 20 cents to $54.75 a barrel and U.S. crude down to $51.45. [O/R]

Freight Investor Services International fuel broker, Matt Stanley, said the oil market was trying to find "some kind of level it is happy settling at".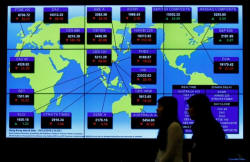 A panel displays global stock indexes at the Hong Kong Exchanges in Hong Kong, China December 5, 2016. REUTERS/Bobby Yip - RTSUNJO
"I have a feeling it is more towards the $50 per barrel range than $55 per barrel, not least because there is still ambiguity around production levels."

In emerging markets, Turkey, where the lira has slumped to record lows in recent weeks, saw a warning from the head of the central bank that the weakness could cause the bank to miss its inflation targets early next year.

In Asia, gold nudged off a 10-month low. MSCI's broadest index for the region bounced 0.7 percent, its biggest daily rise since Nov. 22, as Korea climbed 1.4 percent and Japan rose 0.4 percent.
Financial shares in China weakened again, however, after the country's insurance regulator suspended an unlisted firm from selling some products a day after a warning about "barbaric" share acquisitions by asset managers.

Elsewhere, the Australian dollar dipped about a quarter of a percent after its central bank struck a cautious note on the economy as it kept interest rates on hold.

Other major currency pairs were mostly trading in tight ranges after Monday's rollercoaster for the euro.

The U.S. dollar was near a three-week low as investors waited for what is widely expected to be a rise in U.S. interest rates next month.

"We are on the cusp of a period of rising interest rates," Chicago Federal Reserve President Charles Evans told reporters after a speech in Chicago on Monday.

(Additional reporting by Abhinav Ramnarayan in London; Editing by Louise Ireland)
[© 2016 Thomson Reuters. All rights reserved.]
Copyright 2016 Reuters. All rights reserved. This material may not be published, broadcast, rewritten or redistributed.