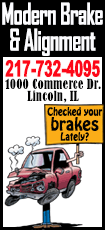 Gossett was the key speaker at a special service of remembrance hosted by Lincoln College at the Lincoln Center in the atrium just outside the Lincoln Heritage Museum.

The day began with Museum Director Tom McLaughlin welcoming guests. He then called for the presentation of colors by the Lincoln American Legion Color Guard, while the college's Assistant Professor of Vocal Music Laurie Lewis-Fitz sang the Star Spangled Banner.

College President Dr. David Gerlach read excerpts from a book written specifically about Pearl Harbor. His readings recounted the actions of three soldiers as they reacted to the devastation around them. They feared not for their own lives as they rushed to help others, and ultimately saved many who would have otherwise perished.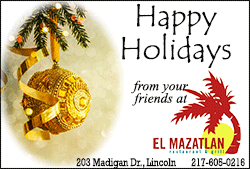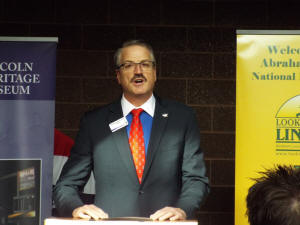 Gerlach spoke of the three men saying they were college-aged.

Doris Miller, known as Dorie, was collecting the laundry on his ship. When the alarm sounded, he rushed to his battle station but was soon called to the bridge to assist in carrying out the wounded. He then took a position to fight back against the horrible attack. When the attack was over, Miller resumed his quest to help those who were wounded. Miller later lost his life in this same war in 1943.

James Richard Ward and Francis Flaherty were stationed on the Oklahoma in Pearl Harbor. The men were ready to enter the battle. The ship had been hit hard and was capsizing. There were many soldiers trapped, and it was Flaherty who called for volunteers to help him help others escape. It was James Richard Ward who stepped up, and the two worked together to get soldiers out of the capsized ship saving many lives.

On the day after the terrible attack, Gerlach said that then-President Franklin Roosevelt spoke saying "Yesterday, December 7, 1941, a date that will live in infamy." Gerlach ended saying, "Let us never forget the sacrifice of those individuals and those who continue to this day."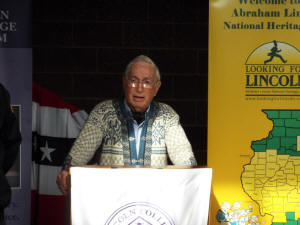 Gossett was the closing speaker. He, as a World War II veteran remembers December 7th, other significant dates throughout the history of that War, as well as throughout the history of our County. He named off several of those dates, including September 11, 2001, when American soil was once again the scene of a vicious attack.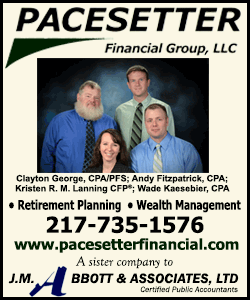 He said that December 7th, of all the dates, was a premier date because it instantly changed the lives of all Americans. He noted that college careers were interrupted, jobs were disrupted, and the way we did business changed. Women filled-in in factories for men who were off to war, and rationing was commonplace for consumer goods.

Gossett remembers that day saying that though some might find it hard to believe, he was on the campus of the University of Illinois, attending a classical music concert when it was announced that the Japanese had bombed Pearl Harbor. He also remembers a few days later, sitting in a car on the downtown square with a good friend, who announced he was going to join the military. Gossett said he too knew he would join the forces, but didn't know where. He eventually decided on the Army Air Corp.

Gossett recalled the words of the recruiting officer, who on the day he took his oath to serve his country said, "Well son, you are ours now."

Gossett also remembered the families who stood watch at home. He talked about the colored stars that graced the windows of American homes, indicators that a man from the family was off to war. He then recalled the gold stars that symbolized that a soldier of that family had lost his life in the war.

He recalled the Iowa family who had five gold stars, five sons lost all at once, in one attack, and contemplated how that was a devastating blow for a family.

He concluded saying, "Never forget December 7, 1941, it was a day in infamy."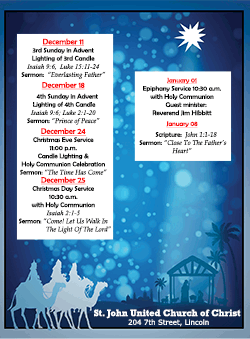 When Gossett had finished, McLaughlin returned to the podium and announced that Lincoln College music student Allie Miller would close the program with the playing of "Taps" as the color guard was dismissed.

In the audience, there were many who became emotional with the playing of the sad song. It opened a door, a common thread for all Americans, showing that those days, now seemingly long ago to some, and more than a lifetime away for many others, still has an impact on our hearts. That song, that war, signifies who we are in hard times and why we are still the greatest country in the world. It is not because of financial wealth, or what we make and sell, or what political stand we may take. We are the greatest because we are a people with strength, courage, and strong character, ready to stand, defend, and sacrifice for the land we call home. That was true in 1941, it was true in 2001, and it is true today.

[Nila Smith]