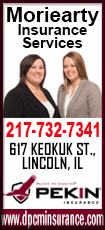 The super sophomore is already on the fast track to score 1,000 points, a feat she will most likely reach by mid-January. The basketball phenom achieved that goal in junior high basketball and also guided her team to a second place state finish in 2014.

Hayes has already earned a few spotlight moments in her high school career as she reached over 30 points more than once her freshman year, in Varsity basketball action, by the way. Her career high until Saturday was 33 points. She surpassed that by, of course, reaching into the 40's.

Mount Pulaski Head Coach Eric Leever summed up Hayes' Saturday performance with these comments. "She attacked the basket really well and was able to finish. There was a point where we ran the same exact play three or four times in a row and she scored every time off of it. She finished really well up around the rim, you know, in the paint yesterday and it was fun to watch. Honestly, I didn't realize she had so many until about a minute and a half to go in the game I look up at the board and she had 38 points."

The coach continued, "I thought it was a quiet 41, if there is such a thing. Actually when she was at about 23 or 25 points in the game, one of the officials made the comment, "Hey, number 21, she's having a helluva game."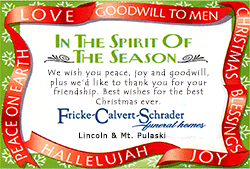 Leever said it just seemed like an average game. When Leever noticed she had 38 points, Hayes was going to the free throw line and she missed her first free throw. Leever said he was thinking, "Gosh, it would be cool to break 40." Hayes made the second free throw to get to 39 and then she made another basket to reach the milestone of 41 points, according to Leever, "It was pretty cool."

Leever was actually unaware Hayes had achieved record-breaking status following the game. He had called his assistant coach, Skylar's dad Steve, later in the evening to check and make sure that was her career best. "I'm still kinda shocked really," said the long-time coach who has had some very talented ladies on the court throughout his career.

The shock might still come from how effortlessly Hayes makes it look, plain and simple.

Mount Pulaski basketball fans are used to seeing Hayes put up 20-25 points a night and barely break a sweat. Hayes is averaging 19.7 points per game this season after a freshman season that saw her average just over 20 points per game and lead the area.

Leever continued, "I think it's her bread and butter to attack the basket and she finishes really well, whether it be a fade-away, she just finishes well in the paint. Her field goal percentage is fairly high really and shooting the three is decent, too. But yesterday the dribble penetration was there and she took advantage of it. She played really well yesterday."

As far as this record goes and how long it could stand, that's all to be determined. But Leever did say without hesitation, "If it's going to get broken, I would say it would be by Skylar herself. Hands down. She's confident and her shot selection is where it needs to be. Maybe it is because you just kind of take it for granted that she is going to score a bunch of points every night. I don't know. But for 41 it was a quiet 41," said the coach.

Kind of an appropriate thing to say about the sophomore who just lets her play on the court do the talking while she maintains composure and class.

"I am just in the game and focused," said Hayes. "It's not a matter of how many points I have. It's just that we win. At one point I did look up and was like, "Oh, I have 39 points, that's cool."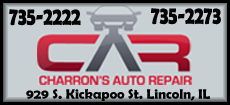 Hayes also said, "A lot of my points also came from Morgan May, like alleying the pass to me, and Fikirte Mott got a good steal at the end of the game and she threw the ball to me. A lot of these points are actually because of my team. I did penetrate myself in the lane at times, but a huge shout-out to my team though."

The previous scoring record appears to be 40 points, according to Assistant Coach Steve Hayes, and that was held by Mount Pulaski's Jeff Clements, who was a member of the 1976 state champion Hilltoppers and was coached by Ed Butkovich.
Meanwhile back on the court Saturday at the Ed Butkovich Gymnasium, Hayes was not the only girl on fire. Her super sophomore partner in crime under the basket, Morgan May, was busy tossing in her career high of 18 points.
Leever was pleased with May's performance, too, saying, "That was a game high for her. She had 18 points and 13 rebounds, so she had her first double-double and that was her career high, I believe as far as high school. That was a huge bonus. That's where Morgan needs to be every game, you know, 15-18 points and 12-15 rebounds. I hope that's a huge confidence builder for her. That was fun. That was good for her."

Getting back to Saturday's game notes, Hayes and May were off to their average starts in the first half, helping the Lady Hilltoppers take a 15-10 first quarter lead and then the 34-28 lead at the half.

The game was still pretty close after three quarters, with Mount Pulaski maintaining a 53-48 lead over the Lady Ponies, but Hayes kicked it up a notch to score 15 fourth quarter points and the home team pulled away with a 75-66 win.

Without a doubt, a very high scoring game that saw both teams shooting well. South Fork was quite the match for the Hilltoppers, placing three players in double figures and knocking down 10 three pointers in the contest.
Leever noted that there was a point in the game where the Lady Hilltoppers were pulling away and had a 12 point lead and then "literally about two minutes later, it was a three point game," he said. "It about made me sick. I thought okay we are up twelve and we are going to come out in the fourth quarter and put it to them. I was anticipating a 25-28 point win. That wasn't the case. They came out and those kids didn't roll over. Hats off to them. They knocked down some big shots late in the game."

These girls can also shoot decent from the charity stripe. The Lady Ponies sank 16 of 19 free throws Saturday; while the Lady Hilltoppers were 18 of 25 from the line.

Leading the way for the Lady Ponies was Emily Sims with 21 points, Courtney Kunz with 20 and Katy Carter with 11 points.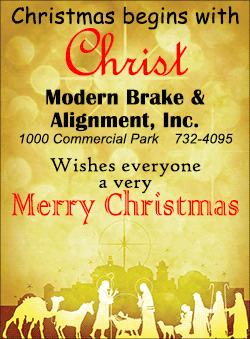 Worth mentioning one more time is Skylar Hayes scored a record 41 points and Morgan May tossed in her career high 18 points to lead Mount Pulaski to victory.

A final comment from Steve Hayes is kind of hysterically ironic, he noted. While the other team was busy burying threes, this was the one game that Skylar Hayes did not have or even take a three point shot. Instead she scored all of her 41 points from two point field goals and the free throw line.

Mount Pulaski (4-6) travels to Blue Ridge tonight for a Junior Varsity game at 6 p.m. with the Varsity to follow.

Mount Pulaski scoring

Hayes 41
May 18
Moore 6
Wade 5
Lowe 3
Houser 2

South Fork scoring

Sims 21
Kunz 20
Carter 11
Lush 7
Dulakis 3
Copeland 1

[Teena Lowery]