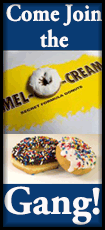 The 7th Grade Class 1A State Tournament took place at Normal Chiddix Junior High School with opening games played on Saturday, Dec 3 and finals held on Thursday, Dec 8.

The Lady Wolverines came out to a 9-8 first quarter lead in the battle for the championship against St. Pats.

Pana was not giving up as St. Pats posted 10 points to Wolverines 4 in the second quarter for an 18-13 lead to Sacred Heart at the half.

During halftime the Lady Wolverines rallied together and focused on what their mission has been all year long, which was to bring home a State Championship.

At the end of the third quarter the score was tied 30-30 as Tori Schilling hit 2 points from a pass by Kloe Froebe as time expired.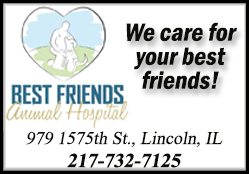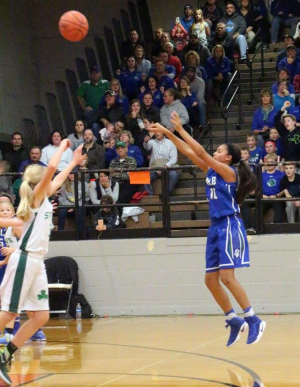 The Lady Wolverines used the momentum to carry them in the 4th quarter. The Lady Wolverines outscored Pana 10-0 and with that effort completed their final mission, a State Championship.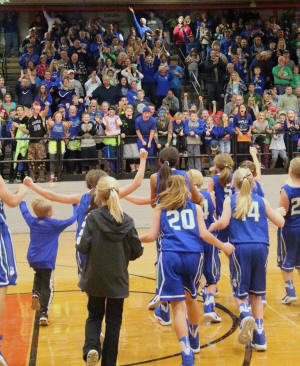 Kloe Froebe led all scorers with 19 points as Asia Sales added 10, Tori Schilling had 9 and Elly Martinez 2.

As West Lincoln is commonly outsized, they never seem to let that distract their game as Tori Schilling pulled down 11 boards, Asia Sales 8, and Kloe Froebe 6. Froebe also led the defensive attack with seven steals.
The Lady Wolverines ended the season with an undefeated record of 26-0, making them the second team in WLB history to finish a season undefeated, as the first team was the 2014 Lady Wolverine State Championship team.

This team piled up the accomplishments this year as they started out as the Springfield Back to School Shootout Champions, Logan County Champions, Regional Champions, Sectional Champions and now 2016 State Champions.

These girls work hard all year long as they play in a junior Lady Wolverine program December - March and then complete a summer season May-August.

These girls know that through hard work brings success.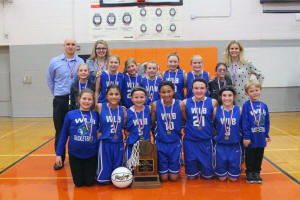 Thank you to everyone who supports this program.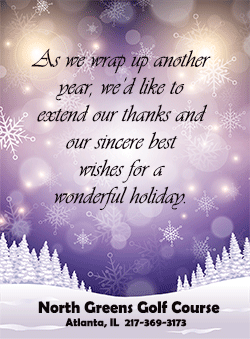 We would also like to say a few thank you's':

Lincoln City and Rural Fire Departments
Lincoln Police Department
Logan County Paramedics
WLB Staff and Administration
S and N Fireworks
WLB Booster Club
Christy Fruge and the Dare Program
Parents of WLB Players

[Kari Froebe/LDN]