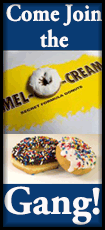 The gift comes from the Bree's daughter, Judy Morley, who was raised in Lincoln, but now lives in Chicago. Judith Bree Morley recently announced her intention to provide a legacy gift to Lincoln College to be used to fund a "substantial naming opportunity" in honor of her parents Arthur and Amanda Bree.

Although an exact figure is impossible to establish, because it will be based on the eventual value of Morley's estate, the gift may be the single largest gift in the history of the College.

"This will absolutely make a significant difference in the lives of students and in the future of the College," Lincoln College President David Gerlach said. "We are committed to finding the best possible way to pay tribute to a couple who represented the best of this community."
Art and Amanda Bree are perhaps best known to Lincoln residents as the longtime proprietors of the Arcade Café, which they operated together for more than 30 years, while raising their three daughters – Judy and her sisters – Donna (Jacobs) of Lincoln and Janis (Kress) of Chandler, Arizona.
"They were part of the fabric of Lincoln: They met here, made their living here, and raised their family here. They sacrificed so that I could have. It is right that they should be remembered for the lives they led, for the values they held, and for their quiet contributions to the Lincoln community," Morley said.

"I have been fortunate to have acquired a financial base that should sustain me through retirement," explained Morley, "and my conservative Lincoln upbringing is probably responsible for my need to manage assets wisely not only in my lifetime, but thereafter as well. It is for this reason that I have chosen to announce my intentions at this time."

"This legacy gift works for me on a number of levels," she added. "It was an opportunity to honor my parents, but, in addition, I know Lincoln College has 'staying power. ' It has survived wars, the 'Great Depression,' and numerous recessions. It is not a wealthy institution, so this gift will be useful and meaningful."

"And, of course, there are the students," added Morley. "I figure that if this gift can change just one life, dramatically and for the better, it will all have been worth it. Today's diverse student body faces unique challenges, but these students are the future. Advancing the mission of Lincoln College offered a perfect match for my goals."

A New Holland native, Art Bree returned to Lincoln after serving in World War II and married his girlfriend, Amanda Shockey. He was a 1936 graduate of Lincoln College and a professional musician, playing tenor saxophone and clarinet with local swing bands when World War II broke out.
He spent four years with the army in Europe and North Africa and was wounded at Anzio. At the end of the war, his company was among the first to liberate the concentration camp at Dachau.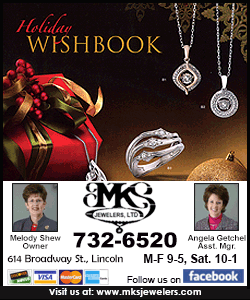 Art often performed at the band shell in Latham Park in Lincoln with another veteran and business and community leader, Norman Muck, an accomplished professional trumpet player. The Brees were active in a number of community organizations. Mandy was president of the PTA, chaired school fundraising events, went door-to-door for the Cancer Society, and successfully petitioned to have the name of the street that fronts Lincoln College changed from 17th Street to Woodlawn Road.

Morley's gift follows other major donations to the College in recent years, including a $2 million contribution for the Lincoln Center from Magnetrol International, Inc., a $1 million gift from Lincoln College graduate Wallace E. "Pat" Carroll, of Highlands Ranch, Colo., for renovations at University Hall, and a bequest from graduate Bernard Behrends, who passed away in November, to provide a $1 million gift.

Morley's relationship with Lincoln College began shortly after the passing of her father and subsequently of her mother. At the suggestion of her husband, she established the "Arthur W. and Amanda Bree Memorial Scholarship" in 2002. There have been 15 recipients since then, each one exceptional, not only academically, but in extracurricular activities as well, says Morley.

"It is deeply satisfying to think I have played even the smallest part in the success of these students, and the appreciation I have received from them and from their parents, for even this modest stipend, is heartwarming."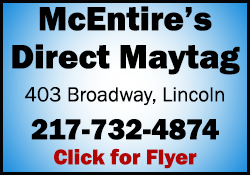 Before her retirement, Morley was a Principal with William Blair and Company, an employee-owned financial services firm in Chicago that provides investment banking, equity research, brokerage, asset management, and private capital services. She joined the company in 1991 and was named a Principal in 1997, focusing on fixed income products to major clients. Before that she worked for another firm, Rodman and Renshaw from, 1984 to 1991.

She recently returned to the Lincoln College Board of Trustees, after having previously served on the Board in the early 2000's.

"Making this legacy gift is a win-win for me. I am very comfortable with the decision. I sleep well at night," Morley said.
[Christina Xamis
Public Relations & Media Manager
Lincoln College]