California man accused of hate crime in stabbing near mosque
Send a link to a friend Share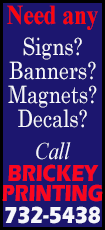 [December 13, 2016] By Steve Gorman

LOS ANGELES (Reuters) - A man has been arrested on suspicion of committing an anti-Muslim hate crime and another was being sought by authorities after the weekend stabbing of a worshiper near a Southern California mosque, police said on Monday.

Coming amid a nationwide surge in harassment and intimidation of Muslims reported by the FBI, the incident occurred late Saturday night in the town of Simi Valley, about 40 miles northwest of Los Angeles, according to police Commander Robert Brill.

The confrontation began as a verbal altercation that escalated into a physical fight between the two suspects and the victim, who had attended prayer services at the Masjid Al-Rasool mosque that evening, and a number of his friends, Brill said.

Officers responding to the incident found the victim suffering from non-life-threatening stab wounds, but the two suspects had fled, Brill said.

One, identified as John Matteson, 29, was soon located and taken into custody. He was treated at an area hospital for injuries from the fight and later booked into the Ventura County jail on felony charges of committing a hate crime and making criminal threats, as well as a misdemeanor charge of disturbing the peace, Brill said.

"The preliminary investigation indicated the victim was targeted because of his appearance and association with the mosque," police said in a statement.

The second man, also in his late 20s, was still at large, Brill said.

Investigators were told the incident began when Matteson approached the mosque asking to use the restroom and was turned away with the explanation that the bathroom was not open to the public, according to a police spokesman, Sergeant Travis Coffey.

[to top of second column]
The suspect, who reportedly smelled of alcohol, returned with another man and began insulting members of the mosque with racial slurs, sparking a fight in which the suspect stabbed another worshiper, Coffey told Reuters.
Ventura County court records show Matteson has had several run-ins with the law - convicted on three occasions during the past year of disturbing the peace or of public intoxication, and in 2015 of making terrorist threats. None were charged as hate crimes.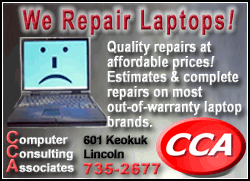 Civil rights groups have voiced alarm at what they say has been a spike in attacks targeting Muslims, Hispanics, blacks and other minorities since the Nov. 8 presidential election victory of Republican Donald Trump.

The Federal Bureau of Investigation reported last month that 2015 saw a 67 percent increase from the previous year in hate crimes against Muslims. The Council on American-Islamic Relations of Greater Los Angeles said it has received a number of reports of hate incidents against Muslims in Southern California in recent weeks.

(Reporting by Steve Gorman; Editing by Andrew Hay and Tom Brown)
[© 2016 Thomson Reuters. All rights reserved.]
Copyright 2016 Reuters. All rights reserved. This material may not be published, broadcast, rewritten or redistributed.