CAPCIL provides update on new work program
Drug testing debated

Send a link to a friend Share
[December 16, 2016] LINCOLN - On Tuesday, December 13, the Logan County Board's Executive/Personnel Committee held their monthly meeting. This was the first session of the new fiscal year. The committee heard an update from Community Action Partnership of Central Illinois' Katie Alexander on the Strengthening Working Families Initiative (SWFI), a program the county is helping to fund.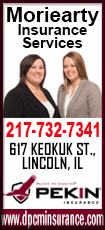 Alexander said there are 20 people registered for the first SWFI classes that start January 3. Those registered have to meet certain criteria to qualify for the program.

Alexander handed out a list of the criteria for people entering the program. She said those who "express interest" in the program are asked to "provide 90 days of income" to show they meet "200% of the Federal poverty guidelines." They also "complete the qualification survey, and sign the Client Management Agreement," then "complete the Comprehensive Assessment with their Family Service Worker."

Alexander said a "Self-Sufficiency Matrix" tracks their progress on a scale between "in crisis" and "thriving." The qualification survey asks those interested in the program questions about their employment situation, level of education, housing and financial situations, health status, and how their bills get paid. A final question is, "How much time during the week are you willing to commit to changing your life?"

Alexander asked for some feedback from the board about additional entry criteria.
Committee Vice Chairman Kevin Bateman asked about testing the participants for substance abuse or usage. He said it was a concern he had voiced when the county was voting on whether to give the program funding.

Alexander said they do not do drug testing, but individuals are asked about substance abuse in the comprehensive assessment. Community Action can help refer them to services before they get involved in a program. Alexander said she realizes some could lie, but people often admit to the problem.

Bateman said he just does not want to spend money to help someone who continues to abuse drugs and "wrecks chances of changing their life." He would like wording in their agreements saying participants may be subject to random drug testing if substance use is suspected. The participants would have to sign an agreement saying they understand they may be tested for drugs.

Committee member Bob Sanders said those who are using drugs may not sign the agreement.

Bateman said those not using drugs would be likely to sign an agreement with no problem, but those using drugs may argue about it.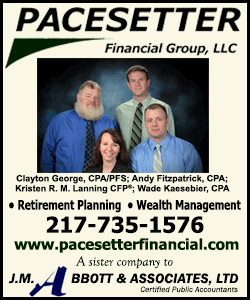 Board Chairman Chuck Ruben said he does not want to "micromanage" the program just because the county gave them some funding. He said drug and alcohol abuse are often caused by poor self-perception and if they can get into programs then get a job and see the advantages, that could turn them around. Ruben said he knows people who occasionally use recreational drugs and still function.
Alexander said her experience has been that those using drugs do not make it very far through the classes offered.

Bateman said most employers will not hire someone without doing a drug test. To get the job, they must pass the drug test. He said if someone starts missing classes and drug use is suspected, a signed agreement would allow for drug testing when there is a concern.

Sanders said he does not want someone who is using drugs to take up a spot in the program.

Bateman said he is concerned about recreational drug use who do not think their use is a "big deal." He said getting permission for drug testing is his main suggestion. Bateman said testing positive does not have to mean someone would be automatically kicked out of the program.

Alexander said she would look into this suggestion since she knows many of the people going into trades will be subject to drug testing. For more information on the program, go to https://www. capcil.info/strengthen-working-families-intitiative.html

[Angela Reiners]