IDOT PLANS TO BUILD A NEW TOLL LANE ON THE EISENHOWER EXPRESSWAY
Illinois Policy Institute

Illinois Tollway fees were pitched to taxpayers as temporary, but have become a permanent cost for drivers.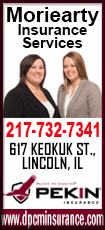 The Illinois Department of Transportation, or IDOT, unveiled a proposal Dec. 14 to add new carpool and express toll lanes to the Eisenhower Expressway. The plan calls for a fourth lane to I-290 going each direction between Mannheim Road and Austin Boulevard, bringing the entire expressway to four lanes in each direction between I-88 and I-90/94, the Chicago Tribune reported. The total cost to taxpayers is still unknown and funding has not yet been secured for what is estimated to be an eight-year project.

In addition to the fourth lane, IDOT would change the two center lanes between I-88 and Racine Avenue to "Hot 3+" lanes and allow carpool vehicles and buses to ride for free.

"If you're in a car pool of three or more, you ride in (the lane) for free," Pete Harmet of IDOT told the Chicago Tribune.

But everyone else won't be so lucky.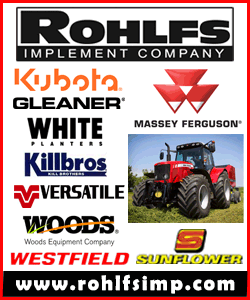 All other motorists – whether they're commuters, truck drivers or a family on a vacation road trip – would be forced to pay a toll when traveling on the new lane. IDOT officials are also considering forcing carpool motorists to register their vehicles with the state in order to distinguish them from non-carpool vehicles, according to the Chicago Tribune.

When pressed for specific numbers regarding tolls, IDOT officials explained how they're going to price gauge motorists, saying that fares may be anywhere from 12 cents to 25 cents a mile, depending on the time of day. As demand goes up, so will the tolls.

[to top of second column]
Harmet also did not hide the fact why only the new Hot 3+ lanes will be tolled.
"It was not a popular idea," Harmet told the Chicago Tribune in regard to the idea of tolling all lanes on the Eisenhower Expressway. "What we found is it would push traffic onto the arterial (roadways)."

Harmet's statement illustrates the main reason why IDOT is not planning to turn the entire Eisenhower Expressway into a tollway: The department found it could make more money by only tolling a single lane, rather than turn the entire Ike into tollway and thereby giving incentives for drivers to take alternate routes to their destinations.

These new tolls, like the original fees surrounding the Illinois Tollway set up under former Gov. Bill Stratton, are going to become a permanent fixture to raise revenue from already cash-strapped Illinoisans and anyone else unlucky enough to be caught in the so called Hot 3+ lane. The Illinois Tollway fees were pitched to taxpayers as temporary, but have become a permanent cost for drivers. This latest cash-grab from IDOT comes when Illinois motorists already face some of the highest gas taxes in the nation and already pay tolls that were supposed to have been taken down over 30 years ago. Rather than continually implement new fees for motorists for driving on traditionally toll-free roads, IDOT should reform its spending practices to save Illinois drivers some much-needed money.
Click here to respond to the editor about this article