North Carolina considers transgender bathroom law repeal this week
Send a link to a friend Share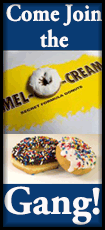 [December 20, 2016] By Letitia Stein

(Reuters) - A North Carolina law limiting bathroom access for transgender people could be repealed this week after months of protests and economic boycotts over legislation decried as discriminatory.

In a surprise development, outgoing Republican Governor Pat McCrory called the state legislature to convene on Wednesday to reconsider the law adopted in March baring transgender people from using government-run restrooms that match their gender identity.

North Carolina's law, the first of its kind, catapulted the state to the forefront of U.S. culture wars over lesbian, gay, bisexual and transgender (LGBT) rights. It has been blamed for hundreds of millions of dollars in economic losses and the relocation of major sporting events.

Earlier on Monday, the city council in Charlotte, the state's largest city, voted to remove local non-discrimination measures that triggered the state's bathroom legislation, calling for immediately repeal the law known as House Bill (H.B.) 2.

"Now that the Charlotte ordinance has finally been repealed, the expectation of privacy in our showers, bathrooms and locker rooms is restored and protected under previous state law," McCrory said in a videotaped statement.

He recently lost a razor-thin election seen as a referendum on the bathroom debate.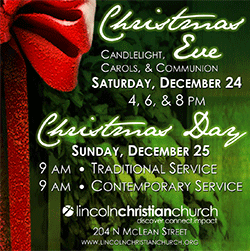 McCrory called Charlotte's "sudden reversal with little notice after the gubernatorial election" proof that opponents seized the issue for political gain.

Governor-elect Roy Cooper, a Democrat, said he had assurances from Republican legislative leaders on the special session to repeal H.B. 2.

"I hope they will keep their word to me," Cooper said in a statement earlier in the day, noting a repeal will help bring back jobs and events lost in the boycott.

Amid the fallout, the National Basketball Association and leading collegiate conferences pulled sporting events from the state. Performers including Bruce Springsteen, Maroon 5 and Pearl Jam canceled shows and companies such as PayPal Holdings and Deutsche Bank scrapped plans to add jobs in the state.

[to top of second column]
North Carolina Governor-elect Roy Cooper speaks to supporters at a victory rally the day after his Republican opponent and incumbent Pat McCrory conceded in Raleigh, North Carolina, U.S., December 6, 2016. REUTERS/Jonathan Drake
Signaling ongoing discord, Republican legislative leaders called Cooper dishonest in a statement on Monday afternoon, while acknowledging they would heed McCrory's call.

Last week, the Republican-dominated legislature passed measures to curtail the executive authority of the incoming Democratic governor.

"This will be an important step for North Carolinians to move forward, but it never should have come at the cost of protections for LGBT people living in Charlotte," said Sarah Gillooly, policy director for the American Civil Liberties Union of North Carolina, one of the groups challenging the law in federal court.

(Reporting by Letitia Stein and Jon Herskovitz; Editing by Alan Crosby and Dan Grebler)
[© 2016 Thomson Reuters. All rights reserved.]
Copyright 2016 Reuters. All rights reserved. This material may not be published, broadcast, rewritten or redistributed.