Panel rules California judge in Stanford swimmer case not biased
Send a link to a friend Share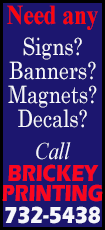 [December 20, 2016] By Sharon Bernstein

(Reuters) - The California judge who drew worldwide condemnation for giving a six-month sentence to a Stanford athlete convicted of sexual assault was not biased and acted in accordance with a probation report, the state's judicial oversight commission said Monday.

The Commission on Judicial Performance received thousands of complaints against Judge Aaron Persky after his June 2016 sentence of former Stanford swimmer Brock Turner to six months in jail plus three years probation for assaulting an unconscious woman behind a dumpster outside a college party, the panel's chief counsel said.

Turner was convicted of three felony charges in the case - assault with intent to commit rape, sexual penetration of an intoxicated person with a foreign object (digital penetration) and sexual penetration of an unconscious person.

"There is not clear and convincing evidence of bias, abuse of authority, or other basis to conclude that Judge Persky engaged injudicial misconduct warranting discipline," commission director and chief counsel Victoria B. Henley wrote in the panel's report, released Monday.

The report drew criticism from supporters of the victim in the case, who plan to ask voters in Santa Clara County, where the university is located, to vote Persky out of office in a recall election.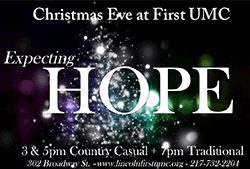 Turner, 20 at the time of his sentencing, faced up to 14 years in prison for the three convictions. However, the penal code at that time allowed a defendant to be sentenced to probation. Prosecutors had sought six years in prison for Turner, but probation officials recommended a "moderate" county jail sentence followed by three years of probation and sex offender treatment, the report showed.

Persky's sentence followed that recommendation, the commission concluded.

In a detailed report that examined each of the major criticisms of Persky's sentence, the commission repeatedly cleared him of misconduct.

The complaints accused Persky of abusing his authority, displaying bias and imposing an unlawful sentence, the report said. The types of bias alleged included gender bias against the female victim, racial/socio-economic bias because a non-white defendant would have received a harsher sentence and pro-Stanford bias stemming from the judge's own years as a student and athlete at the elite university near San Francisco.

[to top of second column]
Former Stanford student Brock Turner: Turner's six-month jail sentence for sexually assaulting an unconscious woman caused uproar. Santa Clara County Sheriff's Department/Handout via REUTERS
But the commission said the sentence was legal and within the discretion of the judge. Other cases cited as evidence of bias do not stand up to scrutiny, the panel said. In one, Persky did not preside over the sentencing phase of the defendant's trial, and in four others the sentence was the result of a negotiated agreement between the prosecution and the defense.

The panel said the judge performed a multi-faceted assessment before imposing his sentence, and also said that his connection to Stanford did not disqualify him from hearing the case.

Stanford law professor Michele Dauber, who has led opposition to the sentence, questioned the factual basis of the commission's findings and promised to continue her campaign to recall him from office.

"We strongly disagree with the Commission's conclusion on judicial bias and we believe that Judge Persky has in fact demonstrated a clear pattern of bias in cases of sex crimes and violence against women," Dauber said in an email.

(Reporting by Sharon Bernstein in Sacramento, Calif.; Editing by Leslie Adler, Andrew Hay and Bernard Orr)
[© 2016 Thomson Reuters. All rights reserved.]
Copyright 2016 Reuters. All rights reserved. This material may not be published, broadcast, rewritten or redistributed.