Preview: Celtics at Pacers
Send a link to a friend Share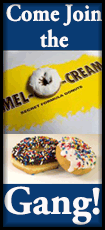 [December 22, 2016] The Boston Celtics followed up a three-game slide with a three-game winning streak and will try to make it four in a row when they close out a three-game road trip by visiting the Indiana Pacers on Wednesday. The Celtics erased a 17-point second-half deficit and earned a 112-109 victory in overtime at Memphis on Tuesday to clinch a winning trip.

Boston All-Star point guard Isaiah Thomas scored 24 of his career-high 44 points in the final 17 minutes on Tuesday and went 10-of-16 from the floor and 17-of-17 from the free-throw line in the win. "I wasn't trying to get 40, but I just knew I needed to be a little more aggressive on that end," Thomas told reporters. "My teammates found me and set screens and got me open, and I just made shots." The Pacers are capable of making shots as well but struggle with their consistency on the other end of the floor and missed out on a three-game winning streak when they allowed the New York Knicks to shoot 50 percent from the field in a 118-111 loss on Tuesday. "it's frustrating," Indiana star forward Paul George told reporters. "I don't even know what to say about it. We just can't get the job done. We're an inconsistent team. That's all it is."

TV: 7 p.m. ET, CSN New England (Boston), FSN Indiana

ABOUT THE CELTICS (16-12): Thomas sat out four games with a groin strain and Boston dropped three of those four contests, only to go on a winning streak as soon as he returned. Thomas is averaging 31 points on 54.9 percent shooting in the three games since his return and scored 20 or more in each of his last 12 contests. "When you give a guy with that kind of talent easy looks and opportunities and they get hot, they'll have nights like this," Grizzlies point guard Mike Conley told reporters of Thomas after Tuesday's contest.
ABOUT THE PACERS (15-15): One player developing some consistency for Indiana is point guard Jeff Teague, who collected 17 points and 11 assists on Tuesday for his third double-double in the last four contests. The former Atlanta Hawks star is from Indianapolis and had a difficult time adjusting to a new offense in his old hometown in the first month of the season and did not record his first double-double until Dec. 7. Teague's improved play is taking some of the burden off George, who scored 20 or more points in eight of the last 10 games but was 6-of-16 from the field en route to 16 points on Tuesday.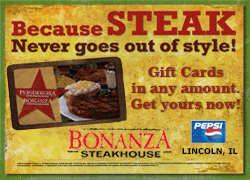 BUZZER BEATERS

1. Pacers G Rodney Stuckey (hamstring) missed the last four games and is day-to-day.

2. Celtics SG Avery Bradley is shooting 52.7 percent from the field in the last four contests.

3. Thomas scored 23 points in Boston's 105-99 win at Indiana on Nov. 12.

PREDICTION: Pacers 103, Celtics 101
[© 2016 Thomson Reuters. All rights reserved.]
Copyright 2016 Reuters. All rights reserved. This material may not be published, broadcast, rewritten or redistributed.