Hepler and Craig recognized for Logan County Board service

Send a link to a friend Share
[December 22, 2016] LINCOLN - At the Logan County Board meeting on December 20, David Hepler and Miles Craig were given plaques to recognize their service to the board.
David Hepler was recognized for serving as board chairman from December 1, 2014 to November 30, 2016. He continues to serve the board on several committees.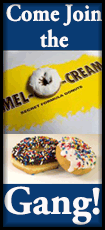 Board member Adam Schmidt read the resolution, which said Hepler was "exceptional in his availability for contact and discussion while serving as chairman." Hepler displayed characteristics such as "never forgetting details on a story." He listened to criticism, took it in stride, and never held a grudge.

The resolution said Hepler put in countless hours for "little or no personal gain." He promoted economic development within Logan County by supporting wind farms, the mine, and the power plant. Hepler was also a "proponent for higher education."

The resolution said Hepler promoted a better cooperation between the county and the city of Lincoln. And, concluded by saying, "the Logan County Board thanks and commends Dr. Hepler for his service as chairman of the Logan County Board and wishes him every continued personal and professional success as he continues to serve as a member."

Hepler said, "One of the thing you learn as county board chairman is you can only be as effective as the members you serve with." He said, the group he worked with was "one of the finest boards" including former members Rick Aylesworth, Miles Craig, Patrick O'Neill, Andy Anderson, and Jan Schumacher (who have all moved off of the board).

Hepler said the office staff has been "outstanding" too, noting former staff Abby Freese, Michelle Barr and Pam Meagher; and staff serving currently - Brenda Clark and Amy Kuhlman. He said, "Without you, we would have not gotten done what we have the last few years."

He closed by thanking the board.
Miles Craig
Miles Craig was recognized for serving District 2 for the past year filling the spot vacated when former board member Jan Schumacher moved to Missouri. When the vacancy arose in early 2016, Craig applied to serve for the remainder of the term and was appointed to the position after careful consideration.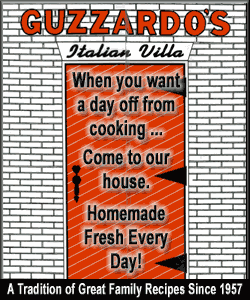 Schmidt read the resolution, which said Craig "immediately began impacting the work of the board in the most positive way." Craig drew from his "strong higher education background" and "highly successful ongoing career in law enforcement to direct public policy."

The resolution said Craig "helped revitalize the Animal Control Department" and "improved protocols in his capacity as Safety and Personnel Committee Chairman." He also prompted the Jobs for Life initiative between CAPCIL and the county board.

The resolution said one of Craig's greatest accomplishments was using "positivism" and "personal charm" to "help the board see and embrace opportunities where others only saw problems."

The resolution said "The Logan County Board commends and thanks Miles Craig for his service in 2016 and wishes him every personal and professional success."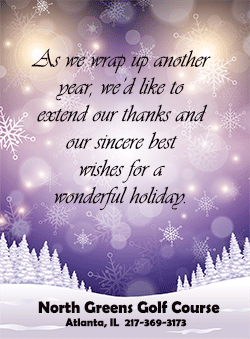 Craig said serving on the board was a "wonderful learning experience." He said he was thankful to Hepler and the board members for nominating him and to his wife "who sat at home with the kids while I was here."

Both men received plaques and a round of applause from the board.

[Angela Reiners]