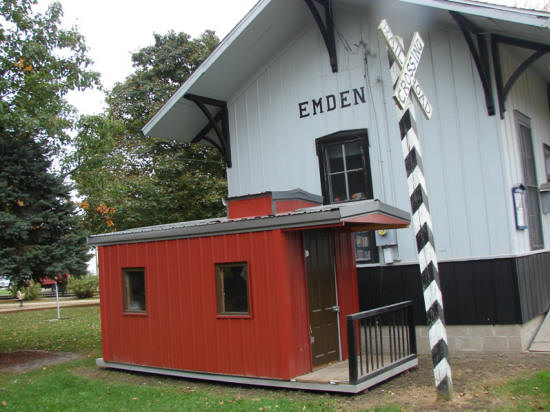 A caboose for the Whistle Stop Library

Send a link to a friend Share
[December 23, 2016] LINCOLN - Emden resident Ladonna Gass had a vision. She wanted to do something special for her community and knew exactly what it had to be. Ladonna thought Emden should have a public library. With her energy, enthusiasm and focus, she set about to make it happen.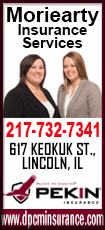 This story is well-known to the little farming community surrounded by miles of farm fields northwest of Lincoln.

Ladonna found a building for the library, a former railroad freight office, and then had it moved to another location a block away from its original site. The station was a mess with years of trash accumulated inside. She cleaned it out, connected it to the electrical grid, and started collecting books. The Whistle Stop Library in Emden has been a community hit ever since. Ladonna Gass received the prestigious Illinois' Studs Terkel Award for community volunteer service.

But there was one thing missing.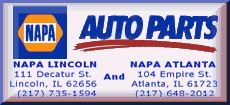 As the book count grew, and odds and ends from the summer programs stacked up, there was a need for more room. Ladonna Gass' dream was to continue with the railroad theme of the library and acquire a caboose to sit alongside the station library. She looked high and low and finally came across the two cabooses that were at the Lincoln passenger station that was about to undergo renovation. She negotiated with Lincoln and thought a deal had been struck for one of them to be moved for free to Emden. Then the reality of the situation became apparent.

Experts from the Monticello Railroad Museum surveyed the two cabooses in Lincoln and found asbestos insulation in them. Asbestos remediation and other needs placed a cost of at least $10,000 on restoring an old rail car to useful condition for the Whistle Stop. "That was way too much for our little library savings account to handle," said Ladonna. What to do?

Enter Ladonna's brother Ken Harnacke. She mentioned to him that she needed more room, wanted a caboose to use as storage, but could not afford one. Ken had been building metal storage sheds for people for years. "I can build a storage shed to look just like a caboose," he said. And that is exactly what he did.

Now if you go to Emden and stop at the Whistle Stop Library, you will notice a small caboose nestled on the side of the library. It is a duplicate of an old style caboose that was the final car on freight trains for many years. It has a cupola and a rear platform complete with metal rail.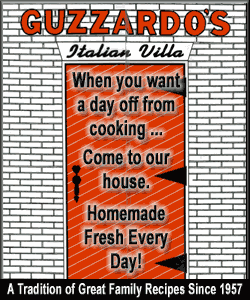 Now Ladonna Gass has her caboose storage shed and she couldn't be happier. But that's not the end of the story.

To show off her new acquisition, Ken and Ladonna loaded the shed on a trailer and pulled it through Emden during a community parade. One of the visitors to the community saw it and immediately asked Ken if he could build a storage shed that looked like a locomotive.

"Sure," he said. With a grin, he said that he was not looking for a new line of work converting storage sheds into different shapes, but would take on one project.

Also, one of Ladonna's very tall sons dressed up as Abe Lincoln complete with top hat and posed on the rear of the caboose just as Mr. Lincoln is depicted to have done when he left Springfield for the last time to assume the presidency. "We really did not have enough room for him and his top hat, but you got the idea," laughed Ladonna.

The Whistle Stop Library in Emden continues to draw community members and their children every week to browse through stacks loaded with donated books and magazines.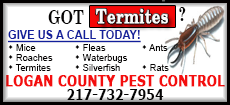 During the summer, Ladonna creates children's reading programs, all with a theme and projects for the kids to do. They are always full.

And now there is a small caboose alongside the railroad station library.

One person can make a difference in a community.

[Curtis Fox]