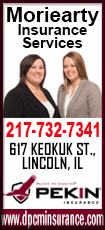 Health Department update

Logan County Department of Public Health Administrator Don Cavi thanked former Logan County Board member Miles Craig for his work on the Board of Health, saying Craig did a great job.

Cavi said he looks forward to having Dr. Hepler serve as the county liaison on their board.

Cavi said SIU School of Medicine got a grant, so the department is ready to move forward on bringing SIU in. The department has to work on bids with contractors. SIU is hoping to be in there by some time in April. Originally, they had hoped to be in by January, but there have been some delays.

Cavi said, "We are truly excited about having them and we do owe a lot of thank yous to the university, the Board of Health, ALMH Health Foundation for donating a lot of money to this project, and also to the county board for your support."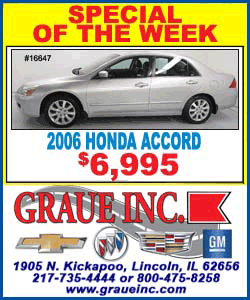 Cavi said the department has borrowed $50,000 from the $300,000 fund from the county. They are keeping $50,000 they have in reserve. The state of Illinois owes the department $130,000 for the grant year, which started July 1.

Cavi said the state may be behind on their payments because of a new data process they have to go through that has been slowing the payment process.

Votes on Road and Bridge Resolutions

Road and Bridge Chairman Bob Farmer brought motions for five resolutions forward and all were unanimously approved. The motions were as follows:
A motion to approve resolution LO 16-17 01 to appropriate $236,000 as local match to the federal funds being used to improve the bridge on Nicholson Road over Sugar Creek.
A motion to approve resolution LO 16-17 02 to appropriate $1,497,501 from the County's Motor Fuel Tax Fund for general maintenance of the County Highways in 2017.
A motion to approve resolution LO 16-17 03 to appropriate $95,000 from the County's Motor Fuel Tax Fund for payroll related expenses in 2017.
A motion to approve resolution LO 16-17 04 to appropriate $105,000 from the County's Motor Fuel Tax Fund for the salary of the County Engineer in 2017.
A motion to approve resolution LO 16-17 05 to award a contract for aggregate materials to various suppliers.
Building and Grounds Committee

The board unanimously approved Building and Grounds Committee Chairman Kevin Bateman's motion to approve Flipper's Lawn Management bid for snow removal until 2018. He said they are the only ones who bid and have done it the last few years.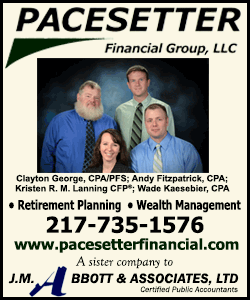 Board member Adam Schmidt said they do a "phenomenal job."
Finance

Finance Chairman David Hepler made a motion to approve the State's Attorney Appellate Prosecutor Program.

Board member Emily Davenport asked for a synopsis of the program.

State's Attorney Jonathan Wright said, "We contract with the State Appellate Prosecutor's Office and State Appellate Defender's Office for $12,000 per year." Wright said, Tthey do all the appeal work that comes out of our office and conflict work if we have an issue." The appellate work keeps the State's Attorney's Office from having to hire others.

Hepler's motion was unanimously approved.

Committee assignments

There were also a few committee assignment changes made at the meeting.

Janet Dahmm was appointed to Community Action.
Chuck Ruben was appointed to Regional Planning Commission along with Scott Schaffenacker.

David Blankenship will replace Gene Rohlfs on the Transportation and Buildings & Grounds Committees.

Kevin Bateman was appointed to Logan County Tourism to serve as liaison along with Emily Davenport.

The board has eliminated the VAC liaison as it is no longer needed.

Board members present were Kevin Bateman, Dave Blankenship, Janet Dahmm, Emily Davenport, Bob Farmer, David Hepler, Chuck Ruben, Bob Sanders, Adam Schmidt, Scott Schaffenacker and Annette Welch. Gene Rohlfs was absent.

The next regular board meeting will be Tuesday, January 17, 2017 at 7:00 pm.
[Angela Reiners]