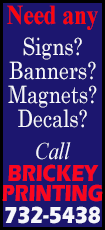 If a weekly meeting is not your thing but you would like to help in sewing quilts, dolls, and/or totes, perhaps knitting or crocheting, hats, scarves, and/or mittens, for our 2017 charity projects, we have kits available for you to checkout at our project library. All materials, pattern, and other supplies are included in the kit. Just check one out. When you have finished it, return it to the meeting room for us to add to our count for accomplishing our charity goals.

Kits available starting January 30, 2017, during any Needlework or Quilting meeting at the Atlanta Manor or by calling Donna Campbell 217-960-6261.

Atlanta Needlework Guild creates with yarn, charity and personal projects, every Monday, from 1 p.m. to 3 p.m.

Atlanta Quilting Corner creates charity and personal quilt tops, every Wednesday, from 1 p.m. to 3 p.m.

The Crafty Misfits prepares kits and creates quilt tops, Monday through Friday from 11:45 a.m. to 3 p.m.
All three groups meet at the Atlanta Manor, Community Room, 201 N. Howard St, Atlanta.

Quilters and Crafty Misfits also tie, machine quilt, and bind quilts, every Saturday, from 4 p.m. to 6 p.m. at the Atlanta-Eminence Community House basement, located on the corner of Race and 6th Street, Atlanta.

Atlanta Needlework Guild, Atlanta Quilting Corner, and Crafty Misfits review 2016 completed charity projects.

In 2016, the groups created 246 toddler and lap quilts, 531 newborn and winter hats, 244 pair winter mittens/gloves, 50 winter scarves, 50 huggable friends, 120 mitten ornaments with candy cane, 97 receiving blankets, 150 T-shirt totes, and 25 adult bibs.

These items were distributed to:

Children's Cancer Center, St. Francis Hospital, Peoria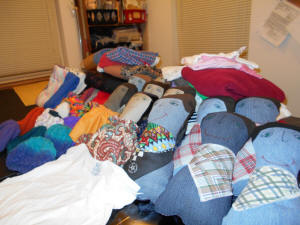 hats, quilts, huggable friends and totes

Wee Care Tree project, Atlanta National Bank
quilts, hats, gloves, ornament, and totes

Abraham Lincoln Memorial Hospital, Emergency Room
toddler quilts and totes
Pregnancy Resource Center, Lincoln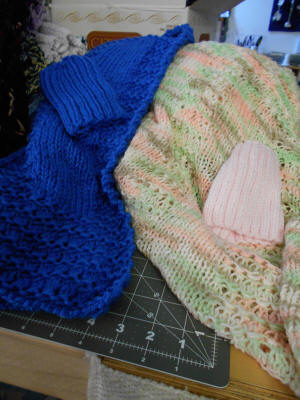 newborn hats, receiving blankets, scarves, and winter hats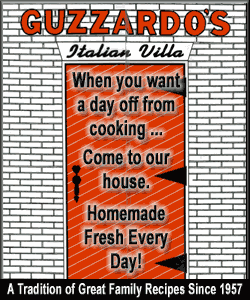 Atlanta United Methodist Church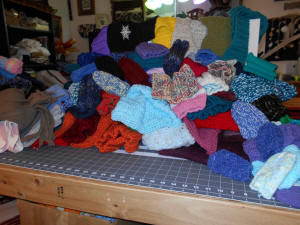 winter hats, gloves, mittens, and winter scarves (thru winter months)
Atlanta Christian Church
winter hats, gloves, mittens, and winter scarves (thru winter months)

St Clara's Manor, Lincoln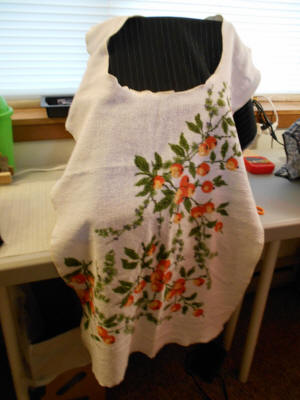 adult bibs

In partnership with Atlanta United Methodist Women:

Cunningham Children's Home, Champaign
twin size quilts
Lesie Bates Children's Home, St. Louis
baby size quilts

The Quilt Corner also created a queen size quilt that was raffled to benefit the Atlanta-Eminence Community House.

Join any of our groups for fun, friendship, creativity, and success in providing needed warmth to members of our community. Thank you to all who so generously donated this year. We could not have accomplished our goals without your thoughtfulness. Donations of yarn, cotton fabric, fleece, jeans, bath towels, blankets, and sheets, are gratefully accepted. Call Donna Campbell: 217-960-6261 to make arrangements
[Donna Campbell]