DUI/No Refusal initiative to be active in Logan County New Year's Eve
Send a link to a friend Share
[December 28, 2016] LINCOLN - The Logan County State's Attorney's Office is collaborating with the Lincoln Police Department and the Logan County Sheriff's Department the night of New Year's Eve on a "No-Refusal" anti-DUI initiative. The operation will be on December 31st and begin in the evening and end sometime after midnight.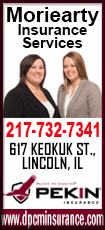 "Our office has a responsibility to prosecute DUI offenders and to educate the public not to drive after drinking. The goal with a "No-Refusal" operation is to make Logan County's roads safer", Logan County State's Attorney Jonathan Wright said.

"New Year's Eve night is traditionally an occasion for friends to get together and celebrate. We do expect, however, that people will choose to celebrate responsibly. " he said.

The "No Refusal" initiative is designed to respond to suspected drunken drivers who refuse to submit to a lawfully requested breath test after a DUI arrest. Prosecutors and police officers work together to quickly obtain a search warrant to compel a DUI suspect to submit to a lawful blood or breath test as required by Illinois's Implied Consent statute.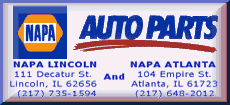 The Logan County State's Attorney's Office and the Lincoln Police Department want to remind the citizens of Lincoln that Healthy Communities Partnership will be offering Safe Rides in Lincoln on December 31, New Year's Eve. Safe Ride is a free cab ride home to those who have consumed alcoholic beverages and should not drive.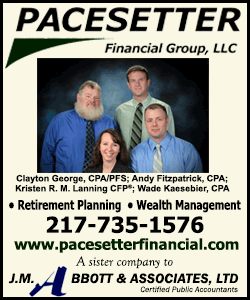 "We recognize that the holidays are a time to celebrate. Healthy Communities Partnership offers Safe Rides to help keep the streets safer for everyone. Our hope is that the community will remember the service is available and that bartenders will suggest it when necessary," said Angela Stoltzenburg, Healthy Community Partnerships Manager. To receive a free ride home within the city limits on any of these nights, individuals can ask their bartender for a Safe Ride ticket and they will receive a free cab ride.

"Law Enforcement does not want a family's holiday season to be ruined by a poor decision. Please designate a driver or take advantage of the Safe Ride program", Lincoln Police Chief Paul Adams said.
[Jonathan C. Wright
Logan County State's Attorney

Paul Adams, Chief
Lincoln Police Department

Steve Nichols, Sheriff
Logan County Sheriff's Department]