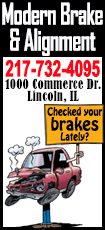 The Golden State forward recorded a triple-double and hit all of his shots from the floor -- a feat last accomplished by Chamberlain -- and the Warriors rolled to a 116-95 win over the New York Knicks on Sunday at Madison Square Garden.

"If it happens, it happens," said Green, who scored 20 points, grabbed 10 rebounds and dished out 10 assists while making all nine field-goal attempts. "I have never been a numbers guy. What makes this team special is that we share the ball. We don't care about the stats."

Golden State is all about the wins, and the team completed its best January ever, finishing 14-2.

The Warriors (44-4) defeated their opponents by an average of 15.2 points in the month, and they are tied with the 1966-67 Philadelphia 76ers for the best record in NBA history through 48 games.

Green posted his ninth triple-double of the season, tying Tom Gola's single-season franchise record.

"(Green) doesn't really have a position, that is how unique his game is," Warriors guard Klay Thompson said.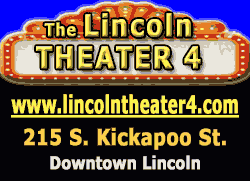 Thompson registered his ninth 30-plus-point performance, accumulating 34 points on 14-of-18 shooting.

Warriors guard Stephen Curry, the league's top scorer, tossed in just 13 points, shooting 5-for-17 from the floor. With his team maintaining a double-digit lead, he played sparingly in the fourth quarter.

Golden State notched at least 30 assists for the seventh consecutive game, distributing 31.

"That's what we do," Warriors coach Steve Kerr said. "We want to move the ball. We have a very skilled roster of play-makers and shooters, and they're committed to each other and they're unselfish."

Forward Carmelo Anthony topped the Knicks (23-27) with 24 points and 10 rebounds for his 13th double-double of the season. Rookie forward Kristaps Porzingis added 14 points.

Curry gave the Warriors a 92-76 cushion with his third 3-pointer of the night with 7:28 left in the game.

Thompson was instrumental in a 9-3 run that put the Warriors ahead 82-65 heading into the fourth quarter, scoring five points in that sequence.

"We have great basketball minds out there," Thompson said. "It is kind of a subconscious team. We don't verbalize it. It is chemistry ... years of playing and trusting each other."

The Warriors opened the third quarter by outscoring New York 12-6 to extend their lead to 67-55. Thompson led the charge with seven points.

[to top of second column]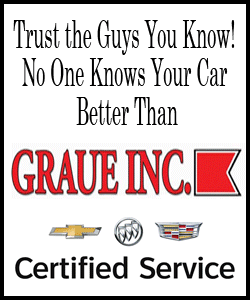 A 5-0 boost near the end of the second moved the Warriors' lead to 55-46. Golden State shot a sizzling 82 percent (14-for-17) from the floor in the quarter for its best shooting mark in a quarter this season.

"I thought they went to another level of intensity," Knicks coach Derek Fisher said of the Warriors' 37-point effort in the second quarter. "They got to a level they are capable of getting to and created some separation."

Golden State erased a 31-30 Knicks lead with a 10-2 run for a 40-33 edge with 5:07 to play in the second quarter. Thompson scored eight of his 17 second-quarter points in the burst.

A 7-0 run by the Warriors, with four points coming from Thompson, tied it at 27-27. Guard Shaun Livingston's 3-pointer gave Golden State a 30-29 lead with 7:43 remaining in the second.

Anthony scored 11 first-quarter points to help the Knicks take a 20-18 lead. The Warriors committed eight turnovers in the quarter, two each from Curry and Thompson, in their lowest scoring first quarter of the season.

Curry endured a rough start after putting on a dribbling and shooting exhibition before the game. He missed five of his first six jump shots and turned the ball over twice in the first nine minutes.

NOTES: Warriors G Klay Thompson has scored at least 30 points in three consecutive games for the third time in his career. ... Golden State C Andrew Bogut had 12 rebounds, his 11th game with at least 10 boards this season. ... Warriors F Andre Iguodala went over the 12,000-point mark in the second quarter. ... Knicks PG Jose Calderon missed his third consecutive game due to a sore groin. ... C Festus Ezeli (sore left knee) and F James Michael McAdoo (sprained toe) were out for Golden State. ... Warriors PG Stephen Curry hit three 3-pointers Sunday, adding to his own record for most 3-pointers in a month (81). He scored a career-best 54 points against the Knicks in 2013. ... Golden State recorded a season-high 60 points in the paint against Philadelphia on Saturday. ... Comedian Jerry Seinfeld and Mets pitcher Matt Harvey were among the celebrities at courtside.
[© 2016 Thomson Reuters. All rights reserved.]
Copyright 2016 Reuters. All rights reserved. This material may not be published, broadcast, rewritten or redistributed.