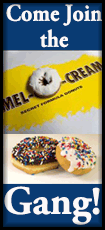 NCQA's Patient-Centered Specialty Practice program recognizes physician practices for their responsiveness to patients and colleagues, cooperation and integration with other health care groups, and dedication to continuous improvement.

The PCSP initiative was led by a committee of physicians from the group and began in June of 2014. The nearly 14-month process, which involved a multi- disciplinary team of doctors, nurses and operations staff, was rigorous, but "worth it" according to the team's leadership.

"Our PCSP recognition sends a powerful message to our patients, our colleagues and the community that our entire team is dedicated to high quality care and intently focused on the health and wellness of our patients," said Angelique Rettig, MD, a specialist in Obstetrics & Gynecology with Springfield Clinic's Center for Women's Health. "We are truly honored to be recognized by one of the nation's leaders in health care quality improvement, and thrilled to be the first in Illinois to achieve this prestigious status."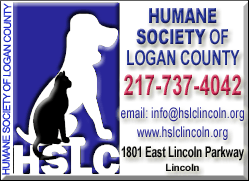 Practices that become recognized under Patient-Centered Specialty Practice Recognition have demonstrated commitment to patient-centered care and clinical quality through streamlined referral processes and care coordination with referring clinicians, timely patient and caregiver-focused care management and continuous clinical quality improvement.

"We're certainly not resting on our laurels," added Dr. Rettig. "Our group is committed to continually improving care coordination and referral processes, not

only within our own group, but with other providers within and outside Springfield Clinic's network of care."

Springfield Clinic's PCSP recognition includes the Obstetrics & Gynecology practices in both Springfield and Lincoln. As the Center for Women's Health, more than 30 doctors and advanced practitioners are committed to upholding the NCQA standards.

PCSP recognition is modeled on and complements NCQA's Patient Centered Medical Home (PCMH) Recognition program, the most widely adopted medical home model in the country. All 13 of Springfield Clinic's primary care locations received Level 3 Patient-Centered Medical Home status in 2013 and were just recently granted recognition for another 3-year period.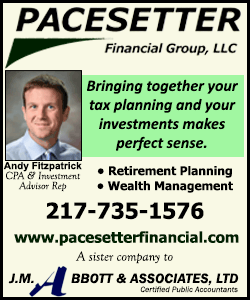 "NCQA Patient-Centered Specialty Practice Recognition distinguishes practices that communicate, collaborate and integrate care in ways that patients want and that improve quality," said NCQA President Margaret E. O'Kane. "I commend the team at Springfield Clinic's Center for Women's Health for its achievement."

NCQA is a private, non-profit organization dedicated to improving health care quality. NCQA accredits and certifies a wide range of health care organizations. It also recognizes clinicians and practices in key areas of performance. NCQA is committed to providing health care quality information for consumers, purchasers, health care providers and researchers.

About Springfield Clinic

Springfield Clinic is a progressive, physician-led multi-specialty medical group, devoted to providing the highest quality health care to its patients. More than 400 physicians and advanced practitioners deliver value-based care in approximately 80 medical specialties and sub-specialties. As one of the largest private, multi- specialty medical clinics in Illinois, Springfield Clinic currently employs over 2,000 clinical and administrative staff members who are committed to leadership in quality, service and technology. For more information, go to www.SpringfieldClinic.com.
[Rachel E. Gasperin, Springfield Clinic]