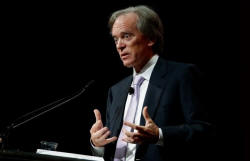 Bill Gross warns global markets, economies increasingly addled, distorted
Send a link to a friend Share
[February 03, 2016] By Jennifer Ablan
NEW YORK (Reuters) - Bill Gross, the closely followed investor at Janus Capital Group, said on Wednesday that global markets and economies worldwide are feeling the after-effects of mismanaged monetary policies, which will only be exacerbated by low or negative interest rates.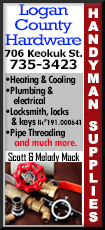 In his latest Investment Outlook, Gross said global markets and individual economies are "increasingly addled and distorted."

Gross said major central banks including the Federal Reserve, the European Central Bank and the Bank of Japan seem to believe there is an interest rate so low that resultant financial market wealth will ultimately spill over into the real economy.

"Today's Fed and other model-based central banks are, to my way of thinking, the ones that have more and more become 'increasingly addled'."

The BOJ recently joined the ECB and the central banks of Sweden, Denmark and Switzerland in negative-rate territory.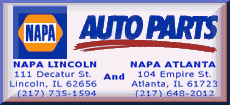 "What I will commonsensically ask is 'How successful have they been so far?' Why after several decades of 0 percent rates has the Japanese economy failed to respond? Why has the U.S. only averaged 2 percent real growth since the end of the Great Recession?" Gross wrote.

"'How's it workin' for ya?' – would be a curt, logical summary of the impotency of low interest rates to generate acceptable economic growth worldwide."

Gross laid out several more examples, saying bankruptcy is "just around the corner" for Venezuela due to low oil prices and policy mismanagement. "Current oil prices are, in significant part, a function of low interest-rate central bank policies over the past 7 years."
Puerto Rico, Gross said, also facing default risk due to overspending, the overpromising of retirement benefits, and the inability to earn adequate investment returns due to ultra-low global rates. Gross said Brazil is in deep recession due to low commodity prices, a government scandal and in this case, exorbitantly high real interest rates to combat the effect of low global interest rates, and currency depreciation.
Another example is Japan, grappling with a government debt-to-GDP ratio of 260 percent. Gross also cited the euro zone's "Whatever it takes," "no limit," monetary policies.

Gross said China faces a total debt/GDP as high as 300 percent; under the table capital controls; the loss of $1 trillion in reserves to support an overvalued currency; "a distorted economic model relying on empty airports, Potemkin village housing, and investment to GDP of 50 percent, which somehow never seems to transition to a consumer-led future. Increasingly, increasingly addled."

(Reporting By Jennifer Ablan; Editing by Chizu Nomiyama)
[© 2016 Thomson Reuters. All rights reserved.]
Copyright 2016 Reuters. All rights reserved. This material may not be published, broadcast, rewritten or redistributed.