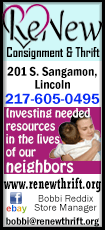 Oil prices pared some losses after Russia reiterated its openness to talking with OPEC about output cuts, which helped revive hope among investors that the world's largest producers could act to boost prices.

Shares of oil majors Exxon and Chevron were up about 0.4 percent in premarket trading.

Oil prices have fallen about 70 percent in the past 18 months, hit by a growing glut and cooling economic growth in China and other emerging markets.

Falling oil prices, tepid U.S. growth and fears regarding a China-led global slowdown have been major factors for a torrid start to the year for stocks. The S&P 500 is already down 6.9 percent this year.

"The market is likely to take its cue today again from oil prices," said Peter Cardillo, chief market economist at First Standard Financial in New York.

"Lower oil prices are a sign of weak global economic activity. And that's why we have this correlation between oil and other markets."

Cardillo said for stocks to break the correlation with oil, the market needs to see some sort of stabilization in oil prices and news out of China that shows that the worst is over.

Dow e-minis <1YMc1> were up 38 points, or 0.24 percent, with 54,797 contracts changing hands at 8:39 a.m. ET. S&P 500 e-minis <ESc1> were up 5.75 points, or 0.3 percent, with 358,301 contracts traded and Nasdaq 100 e-minis <NQc1> were up 5 points, or 0.12 percent, on volume of 54,758 contracts.

Investors have also been keeping a keen eye on U.S. economic data for clues regarding the pace of future rate hikes by the Fed. Fed fund futures are pricing in only one hike this year, below the projection by the Fed's policy board members that rates could be increased four times.

Investors were also assuaged after New York Fed President William Dudley said in an interview that continued tightening of financial conditions would weigh on the decisions of the Fed's policy board.

Payrolls processor ADP showed that private employers added 205,000 jobs in January, higher than the 195,000 expected by economists polled by Reuters. The data comes ahead of the more comprehensive employment report by the U.S. government on Friday.
At 10 a.m. ET on Wednesday, the ISM is expected to report that its non-manufacturing sector index slipped to 55.1 in January from 55.3 in December.

Weak quarterly earnings by U.S. corporations are adding to the worries. Fourth-quarter S&P 500 earnings are expected to have fallen 4.4 percent from a year earlier, according to Thomson Reuters data.

Big names scheduled to report on Wednesday includes Metlife, Yum Brands, and Allstate <ALL.N>.

Chipotle Mexican Grill <CMG.N> was down 5.9 percent at $449 after the burrito chain said a criminal probe linked to a food-safety incident at a California restaurant has widened into a national investigation.

General Motors <GM.N> was up 1.3 percent at $29.95 after the automaker's profit beat estimates, while Merck <MRK.N> fell 2.2 percent to $49.30 after the drugmaker reported lower-than-expected revenue.

(Reporting by Tanya Agrawal; Additional reporting by Abhiram Nandakumar; Editing by Don Sebastian)
[© 2016 Thomson Reuters. All rights reserved.]
Copyright 2016 Reuters. All rights reserved. This material may not be published, broadcast, rewritten or redistributed.