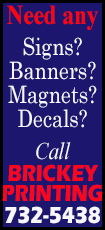 Visitors to ChooseMemorial.org can access a PDF file of the 2015 annual report for the seven-affiliate health system, which includes patient testimonials and significant achievements realized on behalf of the patients and communities served by the health system. The annual report is for fiscal year 2015, which ended Sept. 30, 2015.

Abraham Lincoln Memorial Hospital is one of seven affiliates of Memorial Health System.

"The patient stories highlighted in our annual report are a true testament to the exceptional employees, physician partners and volunteers throughout our health system," said Edgar J. Curtis, president and chief executive officer for Memorial Health System. "They dedicate each day to enriching the lives of others, and we would not be the successful organization we are today without their immeasurable skill."
Highlights of the annual report include:
A series of patient profiles featuring community members throughout central Illinois, including Ruthetta Getchel of Lincoln, whose husband, Jack, rushed her to the Abraham Lincoln Memorial Hospital Emergency Department after she experienced severe back pain and profuse sweating. They determined she was having a heart attack and stabilized her. She was rushed to Memorial Medical Center, where she received four stents.

A by-the-numbers section, quantifying some of the accomplishments throughout the health system, including the number of bowls of chicken noodle soup given to patients returning home after their procedures in ALMH's Special Procedures department (2,652), the number of years served by ALMH's longest-serving volunteer (60), and the total raised for Memorial's annual Festival of Trees ($333,889).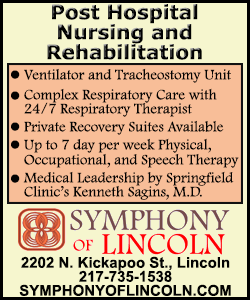 Details about the nonprofit health system's Community Benefit program.

In 2015, Memorial provided more than $190.9 million in unreimbursed services.

Community benefits totaled nearly $117.4 million, including $6.7 million in charity care.

The unpaid costs for patients insured by Medicaid totaled $54.3 million.

Abraham Lincoln Memorial Hospital gave back nearly $6.9 million in community benefits to the citizens of Logan and eastern Mason counties; that total included $4.6 million in unpaid Medicaid costs, $731,000 in traditional charity care and $481,000 to fund other community services.
The health system's six other affiliates are Memorial Medical Center of Springfield, Passavant Area Hospital of Jacksonville, Taylorville Memorial Hospital, Memorial Home Services, Memorial Physician Services and Mental Health Centers of Central Illinois.
[Michael Leathers, Memorial Health System]