Obituary
Richard "Dick" Alva Hilgendorf went to be with the Lord on Wednesday, January 27th, 2016 at Boone Hospital Center in Columbia, MO surrounded by his family and loved ones.

Dick was born on February 25, 1932 in Logan County, the son of William C. and Minnie Mae (Carnahan) Hilgendorf.

He graduated in 1950 from Delavan High School in Delavan. Dick was drafted to the U.S. Army in 1952 for service during the Korean War. After basic training he went to supply school for three months at Fort Belvoir, VA. After training at Fort Belvoir, Dick was sent to France. He was stationed there for the remainder of his service. He worked at a supply depot there and was ranked a corporal at the end of his term.

He married Janet Lee Klopp at St. Peter's Lutheran Church in Emden, on May 14, 1955. They settled in a home in Emden. Dick drove a semi for Klopp Trucking until his parents retired from farming. He then moved to the farm in Delavan. He was a successful grain farmer in both Delavan, and Excello, MO.

He served on the St. Peter's Lutheran Church Council and was a member of the Emden American Legion Post 506, Macon American Legion #29, Zion Lutheran Church, where he served two terms on the Church Board and was a High School Sunday School teacher and youth group leader. Dick prepared income taxes for the low income and elderly people for the AARP Tax Foundation. He helped organize Long Branch Area AARP Chapter 5450 in Macon, MO and served as President for two terms.

He moved to Macon, Missouri and married Sondra Guffey Wooten on August 17, 1986 at Zion Lutheran Church in Macon, MO. He enjoyed High School football, basketball and worked as a spotter for the Middle School and Junior Varsity football games. Dick was a family man that loved his family and never knew a stranger. He and his wife, Sondra, liked to volunteer their time to many local charities. In their retirement years, they liked to travel and spend time with family and friends.

He is survived by his wife, Sondra of Macon, MO, his children; Beth Neikirk (Walt) of Emden, Brian Hilgendorf (Ann) of Excello, MO, Jolene Floyd (Jeff) of Washington, and Colleen Gehrke (Troy) of Dunlap, Lacey Hodges (Tim) of Macon, MO; 10 grandchildren, 2 great-grandchildren. One brother, Gene Hilgendorf of Lincoln, and numerous nieces and nephews.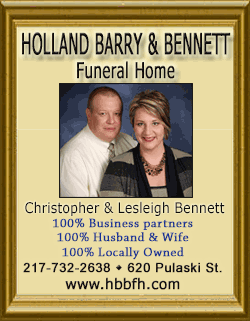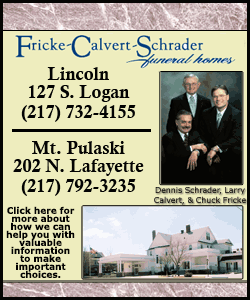 He was preceded in death by his parents, wife Janet Hilgendorf; one brother, Earl Hilgendorf, one sister, Rachel Eeten and his step-son, Garry Wooten.

Funeral services were held Saturday, January 30th at Zion Lutheran Church in Macon, MO.

Memorials may be designated to Zion Lutheran Church, 32405 Business Route 36 East, Macon, MO 63552.