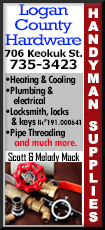 Bryant scored a season-high 38 points, and the Lakers ended a 10-game skid with a 119-115 victory over the Minnesota Timberwolves on Tuesday night at Staples Center.

Six foul shots by Bryant, who scored 14 of the last 18 points for Los Angeles, in the final 17 seconds sealed the win for the Lakers, who avoided setting a club record for consecutive losses. With a 101-82 loss to the Charlotte Hornets on Sunday, they tied the 1993-94 Lakers, who lost their final 10 games of the season under coach Magic Johnson.

Bryant hit 10 of 21 shots from the floor against the Timberwolves, including seven of 11 from 3-point range.

"That's the way the game flowed and opportunities present themselves and (I was) taking advantage of them," said the 37-year-old Bryant, who also had five assists and five rebounds, making him the oldest player to compile at least 35 points, five assists and five rebounds since Karl Malone did so in 2003. "Everything really revolves around the jump shot. Shots were falling, making shots I'm supposed to make, and the game kind of builds from there."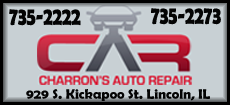 Guard Lou Williams scored 20 points, guard D'Angelo Russell added 18 and guard Jordan Clarkson finished with 16 for the Lakers (10-41). Forward Julius Randle had 15 points and 12 rebounds for Los Angeles.

Guard Andrew Wiggins had 30 points for the Timberwolves before fouling out with 7.5 seconds left in the contest. He and Bryant engaged in some spirited exchanges in the fourth quarter, trading buckets and talking trash.

"It's always good playing against him," said Wiggins, who scored 18 points in the second half, 12 of those in the fourth quarter. "He always brings it every night, he makes tough shots, he's just Kobe."

Forward Gorgui Dieng had 19 points, and center Karl-Anthony Town scored 14 points and grabbed nine rebounds for Minnesota (14-36). Guard Zach LaVine had 14 points and seven assists for the Timberwolves, who lost their fifth in a row and their 12th consecutive road game. Point guard Ricky Rubio chipped in 10 points and 15 assists.

"We made some bad decisions," Timberwolves coach Sam Mitchell said. "Some long passes, home run passes we were trying to make. Just ill-advised, not smart basketball. We worked our butt off to get back in the game and take the lead. We were telling our guys all day that this team lost 10 in a row."

The Lakers, who led by as much as 16, held a 92-81 cushion heading into the final period before Minnesota battled back. A 3-pointer and a layup by LaVine capped a 21-9 run and put the Timberwolves up 102-101 with 5:15 remaining. However, back-to-back 3-pointers by Bryant gave Los Angeles a five-point advantage less than a minute later.

[to top of second column]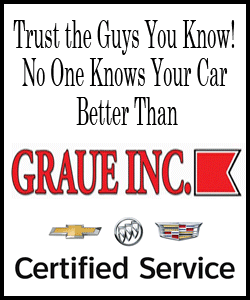 LaVine scored on a drive to slice the margin to 109-108 with 1:51 left, but a bucket by Randle over Towns in the lane gave the Lakers a three-point lead with 1:04 left.

Two free throws by Dieng with 46.2 seconds remaining made it a one-point game again, but Bryant's jumper boosted the advantage to 113-110 with 26.4 seconds left. Bryant closed the Lakers' scoring with six consecutive free throws.

"We've experienced it a couple of times this year," Randle said of Bryant's performance. "Boston, Washington, he did it this year. There's been a couple of times we've been able to see kind of the vintage Kobe. It's kind of cool to see."

The Timberwolves played again without forward Kevin Garnett (sore right knee), guard Kevin Martin (sore right wrist) and center Nikola Pekovic (sore right foot).

NOTES: Minnesota coach Sam Mitchell said one of the best attributes of rookie C Karl-Anthony Towns is his desire to be one of the NBA's best. "He really wants to be good," Mitchell said. "He wants to win. It's not one thing; Karl can do a lot of things. The one thing I like about Karl is when you point out things he's not doing that he needs to get better at he makes a pointed effort to do it." ... The Timberwolves recorded a season-best 36 assists in the setback compared to 23 for the Lakers. ... C Roy Hibbert is the only Laker to start every game. He scored two points Tuesday. ... A sore right knee will keep Lakers F Larry Nance Jr. out until after the All-Star break. ... The Timberwolves face the Los Angeles Clippers on Wednesday at Staples Center, while the Lakers embark on a four-game road swing beginning Thursday in New Orleans.
[© 2016 Thomson Reuters. All rights reserved.]
Copyright 2016 Reuters. All rights reserved. This material may not be published, broadcast, rewritten or redistributed.