Logan County begins collaboration efforts to address Heroin
Healthy Communities Partnership, law enforcement, and multiple other agencies join forces to battle growing issue in the community

Send a link to a friend Share
[February 03, 2016] LINCOLN - February 2, 2016 – According to the National Survey on Drug Use and Health, heroin use has increased significantly in the past few years, and it continues to rise. The number of people who die from heroin-related overdoses in the United States is nearly four times what it was a decade ago.
"We knew that we couldn't stand by any longer and just watch the problem get worse. Heroin in Logan County is hurting families and killing our friends and neighbors," said Angela Stoltzenburg, manager of the Healthy Communities Partnership. "Heroin is no longer a drug found only in the dark alleys of large cities. It's here and it's time for us to take action. We know that if we can work together on the issue, we'll be more successful."

While Healthy Communities Partnership is a collaborative organization that addresses a variety of issues affecting health in Logan County it held its first meeting on the subject of heroin on February 2. Over 22 agencies attended the meeting in an effort to develop a comprehensive strategy to reduce heroin use and overdose in Logan County. Chief Jerry Mitchell of the Peoria Police Department also attended the meeting to share City of Peoria and Peoria County efforts to combat heroin.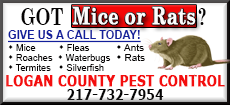 "The spirit of collaboration and partnerships that we saw at the meeting today is what will make us successful," said Stoltzenburg.

Moving forward, HCP will use the 4-pillar approach to create a comprehensive plan. The approach has been successfully used internationally in such cities as Geneva, Zurich, Frankfurt and Sydney resulting in a dramatic reduction of drugs users and decreased overdose deaths.

The four pillars are prevention, treatment, enforcement and harm reduction.
Prevention strategies and interventions help prevent harmful use of substances.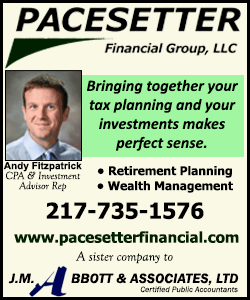 The treatment pillar includes a range of interventions and support programs to encourage those with addiction problems to make healthier decisions and works to decrease preventable deaths, illnesses and injuries.
The harm reduction pillar works to reduce the harm to individuals and communities from the sale and use of both legal and illegal substances.
Enforcement engages a broad range of activities carried out by regulatory agencies, licensing authorities, police, the courts, and other sectors within the criminal justice system.

In the coming weeks, HCP will convene additional meetings to address heroin within each of these pillars resulting in a comprehensive action plan.

If you would like more information, contact Angela Stoltzenburg at Healthy Communities Partnership by calling 217-605-5008. HCP is funded by the Abraham Lincoln Memorial Hospital Foundation.
[Angela Stoltzenburg, Healthy Communities Partnership]