Free opportunity to review your medications at Wellness Expo - Appointment required

Send a link to a friend Share
[February 03, 2016] LINCOLN - When two or more drugs are being taken, there is a chance that there could be an interaction among the drugs. And while most pharmacies are very diligent about checking for any interactions, it is not uncommon for individuals to have prescriptions from several pharmacies.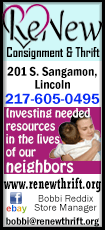 That's why Stacy's Family Pharmacy is offering free visits with pharmacists at this year's Wellness Expo on Saturday, February 20. The "brown bag" event encourages anyone on more than one medication to bring all their current medications for confidential review by one of several pharmacists who will be on hand to review medications and identify potential interactions.

Drug interactions can either increase or decrease the effectiveness of drugs or the side effects of the drugs. Whether the interaction causes the body to absorb or distribute the drug differently, change the drug through metabolism or effect elimination of the drug through the body. It is also possible that drugs may cancel each other out if they have similar or opposite effects.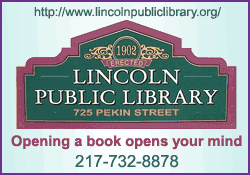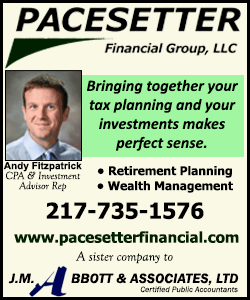 To make an appointment for a free medication review, call Stacy's Pharmacy at 217-735-1972. The meetings will take place at the Wellness Expo on February 20 from 9am-1pm in a private location.

The Wellness Expo is a collaboration of the Logan County Department of Public Health, the Lincoln Park District, and Healthy Communities Partnership. For more information, call 217-735-2317 ext. 235 or "like" Wellness Expo Logan County on Facebook.
[Angela Stoltzenburg, Healthy Communities Partnership]