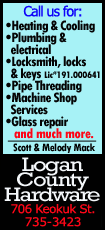 Sat., Jan. 30th – Songs, Chocolate & Coffee – A Night at the Museum Program*

Pop songwriters Brian Davis (guitar) and Dyanne Harvey (keyboard) will be on hand to entertain us with their original songs, while we enjoy a selection of coffees and chocolates to celebrate the conclusion of the Atlanta Public Library's "Coffee, Tea & Chocolate" month.
Fri., Feb. 5th – An Evening with the Editor

Mark Pickering, editor of The Pantagraph, has been with the newspaper for more than 30 years. In his program, Mark will share how he got started in Bloomington, some history of the newspaper, the balance between publishing the printed paper and the online version, and overall trends in the newspaper industry.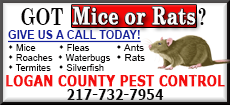 Sat., Feb. 13th – Piedmont & Country Blues – A Night at the Museum Program*

Guitarist and vocalist Dave Berchtold brings his special brand of music-making to "A Night at the Museum." In honor of the Atlanta Public Library's February theme of "Our Lincoln Heritage/Black History Month," Dave will perform Piedmont and Country Blues and give us interesting tidbits about the writers of this classic American music.

Fri., Feb. 19th – Duck Decoys of Illinois

Pat Gregory and Dave Ludington will discuss the art of duck decoy carving and demonstrate the painting techniques used to create their life-like working decoys. Ludington began carving just three years ago, & studies with Gregory, who is the great grandson of prolific Illinois River carver George "Home Run" Barto who developed his own well-known style of decoy carving and built a cottage industry around his small river hometown of Tiskilwa. Together they will make Barto's heritage come alive as we celebrate this uniquely Illinois art form.
Sat., Feb. 27 – An Evening with Lucy Smith – A Night at the Museum Program*

Inspired by her mother who exposed her to the '60s sounds of African American singer Miriam Makeba and pop folk star Trini Lopez, Lucy Smith sits comfortably in the place where jazz, folk and soul converge. Lucy, a South Side Chicago native, and her trio will bring us a variety of spirituals, jazz, and folk music. Well known throughout Chicago, Lucy has been praised for "going deep into a ballad with her lustrous tones or swinging through space to lilting effect".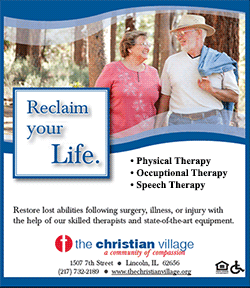 Sat., Mar. 12th – Danny Tacket – Guitarist A Night at the Museum Program

Danny Tacket is back by popular demand!. Guitarist Danny Tackett, a former Atlanta resident in the 1970s, worked for four and a half decades in the news department of The Courier in Lincoln. He retired in 2012, and has been enjoying himself writing books, articles, and playing his guitar. Danny performed in our Palms Grill Dinner Program - Night at the Museum series on December 4, 2015. He's back by popular demand to entertain us with some more of his great music!

Fri., Mar. 18th – Hedge Apples Musical Group - A Night at the Museum Program

Many of you will remember past performances at our Dinner Programs by Dale Evans. He's back and this time he's appearing with "Hedge Apples" a band featuring acoustic musicians from the Bloomington/Normal area who perform several styles of old fashioned music and are working up some original pieces, too. The band includes: Linda Bryant-Smith: Celtic Harp, Ukulele & Vocals; Hannah Kerrigan: Guitar, Ukulele & Vocals; along with Dale C. Evans: Hammered Dulcimer, Banjo, Ukulele, Mountain Dulcimer (Bowed and Strummed!) & Vocals. Dale has made two prior appearances at The Palms Grill Cafe and we're excited about seeing him and the other members of Hedge Apples.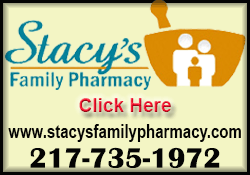 Sat., Mar. 19th – Sound of IL Barbershop Chorus – A Night at the Museum Program*
The Sound of Illinois Barbershop Chorus, an award-winning group founded in 1942, will be on hand featuring eight singers, who will perform both as two separate quartets and as an 8-member barbershop ensemble. Barbershop music derives from the legend of early rural barbershops, where men gathered on Saturday nights for haircuts and conversation, while their wives shopped for the family. To help pass the time, barbers were reputed to have encouraged improvisational harmonizing as they sang out a melody while cutting hair.
[Bill Thomas]