Comptroller Munger says IL would need double income tax revenue without reform
Written By: Cole Lauterbach

State Comptroller Leslie Geissler Munger says a tax-only budget solution without enacting reforms would require the state to more than double the income tax rate.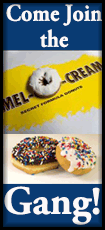 Munger told reporters in Chicago Tuesday the state's is on pace to spend $6.2 billion over revenue estimates without a fiscal year 2015 budget. She said she's finding herself having to choose whom to pay every month.

Governor Bruce Rauner addressed questions in Springfield Tuesday about the state's bill backlog and the bill Democrats in the General Assembly pushed through he says will pit MAP grant recipients against needy children and basic state services for limited funds.

A spokesman for House Speaker Michael Madigan said Democrats sent Rauner a budget that included Medicare savings, but Rauner vetoed that.

Illinois has not had a state budget since June 2015, when the Democratic-controlled General Assembly and Governor Bruce Rauner failed to reach agreement on reforms Rauner says make the state more business-friendly and financially stable. Democrats have maintained that Rauner's reforms would weaken the middle class and government unions, a key source of campaign support for Democrats statewide.