The Greater Peoria Economic Development Council partners with Modern Thrive to help local professionals discover new careers
Send a link to a friend Share
[February 03, 2016] PEORIA - The Greater Peoria Economic Development Council and Modern Thrive just launched a series of free live online career seminars for professionals in Greater Peoria.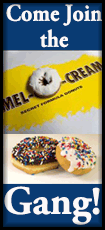 Each hour-long, live online seminar will give local workers the opportunity to learn from nationally recognized experts and connect with a community of likeminded professionals.
Note: Lincoln and Logan County are members of the Greater Peoria Economic Development Council. As such, residents of Logan County are invited to take advantage of free programs offered through the GPEDC.

Some of the topics that will be covered include:
Creating a career working from home
Starting a consulting business
Building a freelance business
Launching an online shop
Selling products online
This program was created by Jennifer Daly and Cassie Boorn to show local workers how they can leverage online tools to build a new career.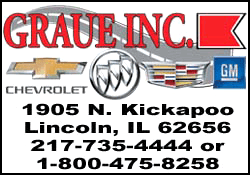 Jennifer is the CEO of the Greater Peoria Economic Development Council, and committed to creating opportunities to professionals who might be leaving Caterpillar — and anyone else facing a career change. "Our ultimate goal is to help our workforce grow and diversify. We are hopeful these tools and activities will be helpful to those in transition and will provide an avenue for our friends to optimize their skillset in Greater Peoria," Daly says.

Cassie is the Founder of the Peoria-based startup, Modern Thrive. Cassie spent five years working remotely from her home in Peoria, building online marketing programs for some of the largest brands in the world. She left her full-time position at Disney Interactive two years ago to launch her own freelance consulting business. She was able to replace her full-time income within six months, and wanted to find a way to help other professionals do the same. She launched Modern Thrive last spring, and has served more than 1,500 professionals from around the world.

"We all know that the path to building a successful career looks nothing like it did ten years ago. Online platforms have created new career opportunities that never existed before. Professionals everywhere now have the ability to launch a business, monetize their skills, and design a career around their personal passions from the comfort of their own home," says Boorn.

[to top of second column]
The series of seminars will begin on Tuesday, February 16th from 7:00 p.m.-8:00pm.
Registration is open now. The program is completely free but there is limited space, so reserve your spot today!

Register online at modernthrive.com/StayGP

About Modern Thrive:

Modern Thrive is an online learning platform designed to help professional build fulfilling and sustainable careers. We provide practical education for today's professionals through career coaching, workshops and free resources.

http://modernthrive.com/

About The Greater Peoria Economic Development Council:

The Greater Peoria Economic Development Council, in collaboration with our local economic and workforce development professionals, drives economic growth in Greater Peoria through targeted business and talent development and attraction.

http://greaterpeoriaedc.org/
[Kate Carroll, Director of Workforce Solutions
Greater Peoria Economic Development Council]