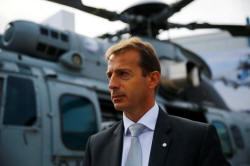 Poland scraps $3 billion Airbus heli deal, launches Lockheed talks: report
Send a link to a friend Share
[February 04, 2016] WARSAW (Reuters) - Poland has decided to scrap the $3 billion deal for 50 Airbus utility helicopters and will buy only a few aircraft from the European company, the daily Rzeczpospolita reported on Thursday citing defense sources.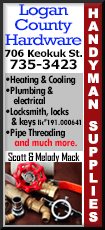 The move, coming months before a NATO summit in Warsaw where Poland is expected to seek more allied presence on its territory, could strain Warsaw's ties with France and delay a military program speeded up because of the Ukraine crisis.

Poland's previous centrist government, beaten by the euroskeptic Law and Justice (PiS) party in elections last October, agreed a provisional deal with Airbus for 50 EC-725 Caracal multi-purpose helicopters.

That meant turning down offers from Sikorsky in the United States and AgustaWestland in Italy.

The contract, negotiated by the economy ministry, has yet to be signed and PiS has repeatedly said it would rather see the deal awarded to a producer manufacturing locally. Both Sikorsky and AgustaWestland have facilities in Poland.
As well as boosting Poland's defense industry, buying Sikorsky helicopters could further strengthen Warsaw's ties with Washington, already its closest ally, and could help secure U.S. backing for Poland's demands of more NATO presence on the alliance's eastern flank.

Airbus has proposed a so-called "offset program" that would source work on its helicopters in Poland, but Foreign Minister Witold Waszczykowski has described that as "leftovers" and said those aircraft would mostly be built in France.
The French defense ministry has now agreed Poland will only buy "several" helicopters from Airbus, Rzeczpospolita reported, citing an unnamed source in the Polish defense ministry.

At the same time, Poland has begun negotiations with Lockheed Martin's Sikorsky, manufacturer of the locally-produced Black Hawk helicopters that could be purchased by the Polish army as soon as this year, the daily said.

Earlier this year, a Polish deputy defense minister said that the deal with Airbus was "very likely" to be scrapped.

(Reporting by Wiktor Szary; Editing by Tom Heneghan)
[© 2016 Thomson Reuters. All rights reserved.]
Copyright 2016 Reuters. All rights reserved. This material may not be published, broadcast, rewritten or redistributed.