No. 21 Wichita State 76, Southern Illinois 55
Send a link to a friend Share
[February 04, 2016] The Sports Xchange

Wichita State coach Gregg Marshall earned win No. 221 to become the school's career leader with the overwhelming defense that is his team's trademark.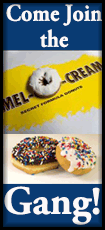 No. 21 Wichita State's 76-55 win over Southern Illinois pushed Marshall past Ralph Miller on Wednesday at Koch Arena.

Marshall is 221-81 in nine seasons at WSU and he is also the career wins leader (194-83) at Winthrop. Miller coached the Shockers from 1951-64 and went 220-133.

WSU (17-5, 11-0 Missouri Valley Conference) also won its 43rd straight home game, the nation's longest streak. Its 12-game win streak is tied for the program's fourth-longest streak.

SIU (18-5, 7-4) lost its third straight game.

The Shockers, two-time defending champions, lead the Valley by four games with seven to play.
Up 37-28 at halftime, WSU started the second half with a 10-3 run. SIU committed four turnovers on its first five possessions of the half, forcing coach Barry Hinson to call an early timeout.

The Shockers kept rolling, eventually building their lead to 64-42 on a 3-pointer by senior guard Fred VanVleet, forcing another Hinson timeout.

WSU held the Salukis to 31 percent shooting and forced 22 turnovers.

Sophomore center Shaq Morris led WSU with 13 points. VanVleet added 12 points and 11 assists.

SIU senior guard Anthony Beane scored 20 points on 6-of-17 shooting.

Wichita State took a comfortable lead late in the first half, helped by nine Southern Illinois turnovers, and held a 37-28 advantage at halftime. Wichita State scored eight points off those turnovers.

Morris scored nine points and the Shockers made 48 percent of their first-half shots. Beane scored 15 points, making five of his team's 11 first-half field goals.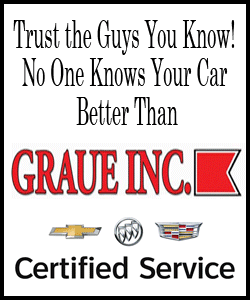 Beane, held to 15 points on 14 shots in a loss to the Shockers in January, carried the Salukis with eight points early in the game. The Shockers went up 6-0 before Beane scored on a drive. His three-pointer cut the lead to 8-5 and helped Southern Illinois.

The Salukis cut the deficit to one point on several occasions, but they could not grab the lead.

An 11-1 Wichita State run, capped by a lob from VanVleet to sophomore forward Rashard Kelly, gave the Shockers a 31-21 lead.

NOTES: Wichita State coach Gregg Marshall began the day needing one win to pass Ralph Miller as the program's career leader. He entered the game with 220. ... Wichita State's 42-game home win streak entering Wednesday's game is the nation's longest. ... Southern Illinois' 18-5 start is its best since the 2007 team went 27-5.
[© 2016 Thomson Reuters. All rights reserved.]
Copyright 2016 Reuters. All rights reserved. This material may not be published, broadcast, rewritten or redistributed.