Vinatieri says extra points add to Super pressure
Send a link to a friend Share
[February 04, 2016] By Larry Fine

SAN FRANCISCO (Reuters) - The NFL's longer extra point and championship pressure can make a kicker's performance all the more crucial in the Super Bowl, says Adam Vinatieri, a four-times Super Bowl-winning kicker.
Vinatieri won three NFL championships with the New England Patriots, including two on his last second field goals, and another with the Indianapolis Colts.

"Obviously in these games, every kick, every play counts. Pressure heightens for every position," Vinatieri told Reuters before the Extra Points Kick Challenge for charity at the NFL Experience on Wednesday.

"You're only on the field six, seven times in a game. Every single one of them counts."

The 43-year-old Vinatieri, still playing for the Colts, said the National Football League raised the pressure when they moved the extra point from being snapped from the two-yard line to the 15.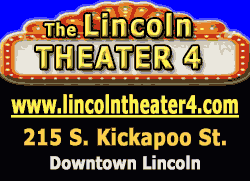 "Obviously it changed some games around this year," said Vinatieri, who converted 32 of 35 extra points this season after five successive seasons without missing a single one.

"We saw one of the playoff games with a missed extra point early in the game kind of make a difference in the outcome," he said, referring to Denver's 20-18 win over New England in the AFC title game.

"I think they wanted to make it a little more exciting, wanted to make it not so much of a guarantee, and I think they achieved it."

Vinatieri said banging the football through the uprights from 33 yards out ought to be automatic but it does not work that way.

"It's probably a different mindset for guys thinking it's no longer a guaranteed little chip shot," he said. "Now it's a mid-range field goal.

[to top of second column]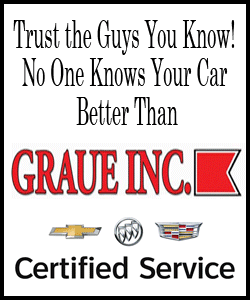 "There's a lot of things that go into making a kick. We try to make it look easy, but it doesn't always go that way. If anything gets messed up as far as snap/hold, it can correlate to a missed kick at any given time.

Vinatieri said he thought the kickers in Sunday's Super Bowl 50 - Graham Gano of the Carolina Panthers and Brandon McManus of the Denver Broncos - were evenly matched.

"They're both very good kickers. I think if they get their opportunities they're going to make their kicks," he said, refusing to rock the boat among the kicking fraternity.

Vinatieri, a team mate of Peyton Manning on a Super Bowl winning team in Indianapolis, said he would be pulling for him to win on Sunday.

"My key to the whole thing is can the Denver offense keep up with Carolina's offense," he said. "I just hope Peyton can keep up. I would like to see Peyton get another one."

(Editing by Steve Keating)
[© 2016 Thomson Reuters. All rights reserved.]
Copyright 2016 Reuters. All rights reserved. This material may not be published, broadcast, rewritten or redistributed.