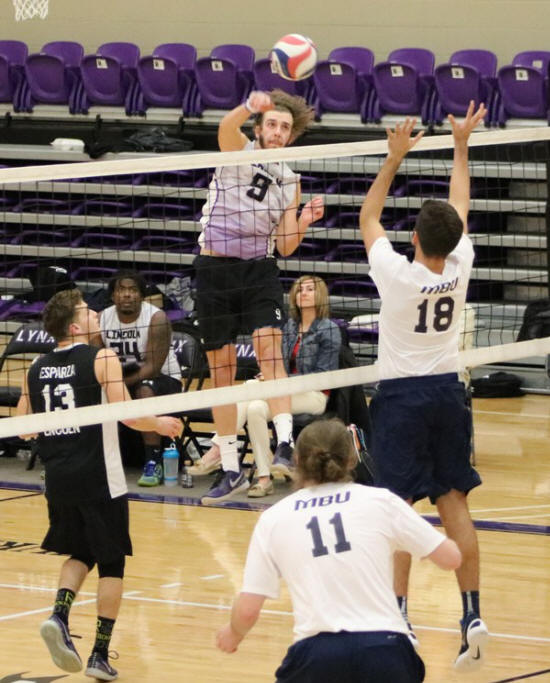 LC sophomore Adam Krzos (8)
Lincoln College Men's Volleyball
Send a link to a friend Share
[February 04, 2016] LINCOLN - On Tuesday, the Lincoln College Men's Volleyball team hosted the Illinois State University club team in a five-set thriller. Lincoln got off to a rough start, dropping the opening set 25-17.
However, in set two, the Lynx shook up their lineup and found their rhythm. LC built an early lead and routed the Redbirds 25-13. Set three was closely contested all the way and Lincoln had set point at 24-22, but was unable to close it our and fell 26-24.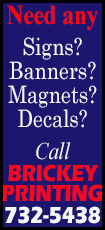 Set four again saw Lincoln pull ahead early and win it by a comfortable margin at 25-17. In set five, the two teams traded leads throughout, until ISU went on a three-point run to force set point at 14-11. Lincoln battled back to tie the score at 14-14, but eventually dropped the set 17-15. Lincoln moves to 2-1 on the season.

LC Stat Totals:

Adam Krzos 9 kills, 9 points, 16 digs
Greg Scott 8 kills, 4 points, 2 aces
Alec Esparza 20 digs, 5 points
Manny Benitez 10 kills, 7 blocks
Lukasz Kupiec 11 points, 20 set assists
Bryan Orellana 24 set assists, 4 points, 7 digs
Alex Robles 4 kills, 4 blocks
Corey Poindexter 3 kills, 7 points, 7 digs
Deantrius Coleman 5 kills
Michael Wesley 5 kills, 4 points

LC Coach Mark Tippett: "Overall, we played a great match against a very tough opponent. ISU has experienced players and is very athletic. In set one, we just did not have the right level of intensity and played a sloppy game once again. In set two, several freshmen players stepped in and helped turn the energy around which gave us the boost we needed to get back in the match.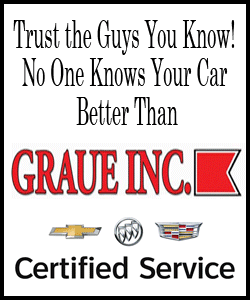 "Our blockers were able to shut down their attack, and offensively we connected much better the rest of the night. It's unfortunate that we could not close out set three because we could have ended the match after set four. The most important positives to take from the match are that we never stopped battling, and I saw no quit in this team. If we can clean up some of our early match mental errors, we will be a tough team to deal with in our conference."

Lincoln College opens up their MWPAC conference season this weekend as LC hosts an eight-team Regional tournament on Saturday. LC will enter two teams in the event and play begins at 8:00 a.m.
[Coach Mark Tippett]