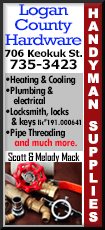 Curry finished 19-for-28 from the field, including 11-for-16 on 3-pointers for his fourth career game with at least 50 points. He tied the Verizon Center record for most individual points, matching Michael Jordan and Gilbert Arenas.

Draymond Green had 12 points, 12 assists and 10 rebounds, setting a Warriors single-season record with his 10th triple-double. Klay Thompson added 24 points.

John Wall led the Wizards with a season-high 41 points and 10 assists. Washington lost its second straight and fell for the seventh time in nine games.

Hornets 106, Cavaliers 97

CHARLOTTE, N.C. -- With leading scorer Kemba Walker sidelined by a sore left knee, backup Jeremy Lin stepped up to lead Charlotte past Cleveland.

Lin finished with 24 points, eight assists and five rebounds. Marvin Williams added 16 points for Charlotte. Frank Kaminsky had 15 points and six rebounds, and Michael Kidd-Gilchrist contributed 11 points and a game-high 13 rebounds.

Kyrie Irving led the Cavs with 26 points. LeBron James added 23, and Kevin Love had 12 points and 12 rebounds.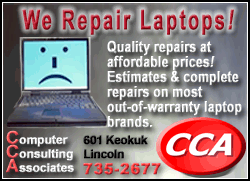 Hawks 124, 76ers 86

PHILADELPHIA -- Mike Scott and Tim Hardaway Jr. scored 13 points each and the Hawks led whistle to whistle.

Kent Bazemore, Dennis Schroeder, Thabo Sefolosha and center Mike Muscala scored 12 points each for the Hawks, who won their second straight game and had eight players reach double figures.

The 76ers, who committed 24 turnovers, were paced by Nik Stauskas with 17 points and Isaiah Canaan with 11.

Thunder 117, Magic 114

OKLAHOMA CITY -- Kevin Durant scored 37 points, including a game-winning three-pointer with 0.5 seconds left, to lead Oklahoma City to victory.

Russell Westbrook was just as impressive with 24 points, 19 rebounds and 14 assists. It was his eighth triple-double of the season and a career high in rebounds.

Victor Oladipo paced the Magic with 37 points and seven rebounds. Nikola Vucevic and guard Mario Hezonja each scored 16 points for Orlando.

Celtics 102, Pistons 95

BOSTON -- The Celtics nearly blew a 24-point third-quarter lead but held on for their seventh win in the last eight games. Boston earned its sixth consecutive home win.

Isaiah Thomas led a balanced Celtics scoring attack with 17 points and added seven assists and five rebounds. Reggie Jackson, playing with a jammed right thumb, scored 15 of his 17 points in the second half and dished out seven assists for the Pistons. Detroit's Andrew Drummond posted 16 points and 13 rebounds.

The Pistons, who had several players playing with injuries and lost Kentavious Caldwell-Pope to a groin injury in the first half, dropped their third in the last four games.
Pacers 114, Nets 100

NEW YORK -- Reserve C.J. Miles scored 15 of his 27 points in the second quarter, and Indiana built a big lead before halftime on the way to victory.

Miles scored at least 20 points for the ninth time this season, but it was his first 20-point showing since Dec. 23 at Sacramento.

Paul George added 17 while point guard George Hill contributed 13 for Indiana, which won for the fourth time in 11 games.

Brook Lopez scored 18 of his 21 points before halftime but missed five free throws as the Nets lost their fifth straight and 17th in the past 19 home games.

[to top of second column]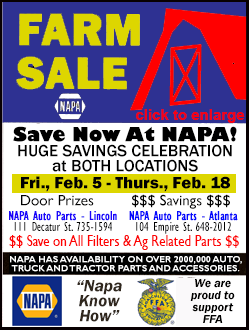 Heat 93, Mavericks 90

DALLAS -- Hassan Whiteside had 10 points, nine rebounds and five blocks in limited playing time, guiding Miami past Dallas. Whiteside missed the previous six games with a hip injury, and he wasn't even certain he would play Wednesday until warming up before the game.
Dallas' Dirk Nowitzki, who finished with 28 points, drilled a deep 3-pointer with 17.9 seconds left to keep Dallas alive, down 92-90. However, Raymond Felton missed a 3-pointer at the buzzer.

Forced to foul, Dallas put Miami guard and old nemesis Dwyane Wade on the free-throw line with 15.5 seconds left. He made the first but missed the second for a 93-90 lead.

Spurs 110, Pelicans 97

SAN ANTONIO -- LaMarcus Aldridge poured in a season-high 36 points as San Antonio outlasted New Orleans to remain unbeaten at home.

The Spurs improved to 27-0 at the AT&T Center this season, setting a record for the best home start ever by a Western Conference team. (Golden State is also unbeaten at home this season but has played just 22 home games.) The victory also allowed the Spurs to extend their regular-season home victory streak to 36 games.

Kawhi Leonard added 26 points for San Antonio. Anthony Davis paced the Pelicans with 28 points.

Jazz 85, Nuggets 81

SALT LAKE CITY -- Derrick Favors amassed 16 points, 11 rebounds and six blocks, and Utah increased its season-high winning streak to four games.

Gordon Hayward added 16 points and five assists for the Jazz.

Danilo Gallinari led all scorers with 24 points for Nuggets.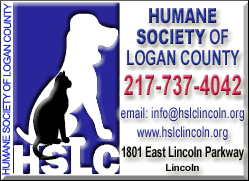 Bulls 107, Kings 102

SACRAMENTO, Calif. -- Chicago canned 11 of 21 shots from beyond the 3-point arc, and E'Twaun Moore scored a career-high 24 points as the Bulls beat Sacramento despite the absence of Jimmy Butler (knee).

Pau Gasol finished with 16 points and 13 rebounds and made two free throws with 4.3 seconds left to put away the game. Derrick Rose scored 21 points and added nine assists for the Bulls.

Sacramento's DeMarcus Cousins returned from a one-game absence caused by a sprained left ankle to put up 30 points and 11 rebounds despite limping noticeably at times.

Timberwolves 108, Clippers 102

LOS ANGELES -- Andrew Wiggins scored 31 points, helping Minnesota snap a 14-game losing streak to Los Angeles.

Karl-Anthony Towns, who went scoreless in the first half after foul trouble limited him to 11 minutes, scored 13 of his 17 points in the third quarter. Towns also had 12 rebounds. Zach LaVine also had 17 points for the Timberwolves, who snapped a five-game losing streak and a 12-game road skid.

Chris Paul had 22 points and eight assists, Jamal Crawford scored 21 points, and DeAndre Jordan collected 18 points and 15 rebounds for the Clippers, who had a four-game winning streak end.
[© 2016 Thomson Reuters. All rights reserved.]
Copyright 2016 Reuters. All rights reserved. This material may not be published, broadcast, rewritten or redistributed.