A pair of power-play goals lifted Tampa Bay (28-18-14) to its ninth win in 10 games, with center Tyler Johnson scoring the go-ahead goal in the second period and right winger Nikita Kucherov, who assisted on Johnson's goal, adding a goal in the third period.

"We'd been playing pretty well -- we'll take the layoff any day," Lightning coach Jon Cooper said after his first game in seven days. "We needed the break. To come out with a win, especially against a team you're battling, was really big for us."

Detroit (25-17-8) got only one goal past Lightning goalie Ben Bishop, who finished with 24 saves after playing in the All-Star Game in Nashville on Sunday. Bishop earned his 100th regular-season win with Tampa Bay in four seasons with the Lightning.

The two teams came out of the All-Star break tied for second in the Atlantic Division with Boston, so the Lightning move into second on their own, five points behind idle Florida.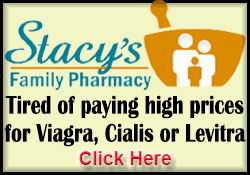 Tampa Bay got a much needed cushion early in the third when Kucherov scored his 21st goal of the season, matching center Steven Stamkos for the team lead. Kucherov scored on a pass from behind the net by left winger Ondrej Palat, making it a 3-1 game with 16:37 left.

The Lightning went into the third period with a 2-1 lead, thanks to Johnson scoring a power-play goal -- his sixth goal of the season - with 13:30 left in the second, beating Red Wings goalie Petr Mrazek.

Johnson flipped the puck past Mrazek for just his second goal since November after receiving a pass from Kucherov, who faked a shot before passing to Johnson and getting his 22nd assist.

"Overall, we're a lot better now than we were at the start of the season," Johnson said. "We always talk that when teams come into Tampa, we want them to be ready to have a big game. At the start of the season, teams were taking some liberties here."

Tampa Bay had taken a 1-0 lead early in the second period, with right winger J.T. Brown getting his fifth goal. He scored after getting a sharp pass from defenseman Braydon Coburn that went across the goal mouth as Brown broke toward the net from the left side with 18:37left in the period.

That lead didn't last long, however, as Detroit tied the game at 1-1 less than four minutes later.

[to top of second column]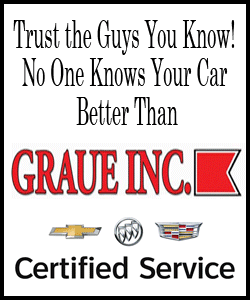 The Red Wings scored off a rebound, as center Tomas Tatar fired a shot that bounced off the pad of Bishop and directly to forward Gustav Nyquist, who fired a shot past Bishop for his 14th goal of the season with 14:54 left in the period.

"I don't think we're shooting enough like we did last year -- we had a lot of rebound goals last year because we were putting pucks on net," Nyquist said of Detroit's continued struggles on the power play. "Now we're hesitating because it hasn't been clicking. We've got to get that thing going for sure to get our team going."

If the Lightning can get Johnson back to the form he had last season before being limited by injuries in the playoffs, it will help their chances of making another deep postseason run.

"He's a good player," Nyquist said. "I know him well, from playing in both the AHL and up here. He's a small guy but plays heavy on the puck, makes plays and has a good shot."

NOTES: Both teams came back from a long hiatus during the All-Star break, with the Lightning playing for the first time in seven days and the Red Wings for the first time in nine. Tampa Bay came in with eight wins in its previous nine games, while Detroit had just two wins in its last five games before the break. ... Tampa Bay continues to rotate its last forward spot, with C Jonathan Marchessault a healthy scratch Wednesday, along with D Matthew Carle. ... Detroit had C Riley Sheahan as a healthy scratch ... The Red Wings have a back-to-back turnaround, playing at the Florida Panthers on Thursday night before returning home for a five-game home stand, while the Lightning are home Friday against the Pittsburgh Penguins before a two-game road trip.
[© 2016 Thomson Reuters. All rights reserved.]
Copyright 2016 Reuters. All rights reserved. This material may not be published, broadcast, rewritten or redistributed.