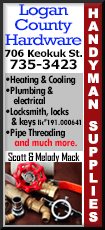 Without leading scorer Jimmy Butler on Wednesday, Chicago got a chance to sneak a peak at what a starting lineup with Moore might look like, and the fifth-year pro didn't disappoint.

Tapped to start about 90 minutes before the opening tip, Moore scored 24 points, and his 4-for-5 shooting from beyond the 3-point arc led an 11-for-21 long-distance barrage by the Bulls in a 107-102 victory over the Sacramento Kings at Sleep Train Arena.

"I knew the team needed a spark, and that this was an important game," Moore said. "I tried to come out with energy and provide it."

Moore, averaging 5.1 points before the contest, started only his sixth game and made all five of his shots during his 13-point first quarter. Three of them were 3's that carried the Bulls to a 34-25 lead that they never relinquished.

"E'Twaun was unbelievable all game long," Bulls coach Fred Hoiberg said. "We found out about an hour and a half before the game that Jimmy wasn't able to go, and somebody had to step up. But it wasn't just him."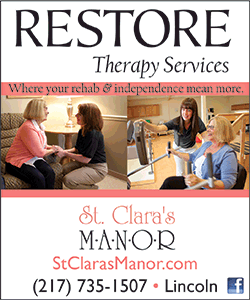 Chicago's shooting spree came after the team announced that Butler would be sidelined with tendinitis in his left knee. Butler, the team's leader in points (22.4 per game) and minutes (38.3) sat out for the first time this season.

Forward Doug McDermott also canned two 3's, forward Pau Gasol made both of his attempts, and forward Tony Snell and guards Kirk Hinrich and Aaron Brooks each canned one for Chicago (27-21), which improved to 2-2 on a seven-game road trip and won for just the fifth time in 14 games.

Gasol finished with 16 points and 13 rebounds and made two free throws with 4.3 seconds left to put away the game. Guard Derrick Rose scored 21 points and added nine assists for the Bulls, who also were without forward Nikola Mirotic (appendicitis) and forward Joakim Noah (dislocated left shoulder).

"It's one to build on," Hoiberg said. "It was fun basketball to watch. The ball moved from side-to-side, we found the open man, and played with a toughness all night. It was a total team win. Everybody on the floor made a contribution."

Kings center DeMarcus Cousins returned from a one-game absence caused by a sprained left ankle to put up 30 points and 11 rebounds despite limping noticeably at times. But Sacramento (21-28) allowed more than 30 points in the opening quarter for the fifth consecutive contest and for the fifth time at home this season.
"It's a nightmare," Kings coach George Karl said. "I've never had this many games in my career where we've started so flat at home."

[to top of second column]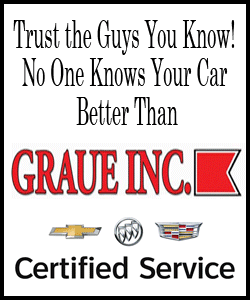 The Kings opened up a 6-4 lead early before the Bulls blitzed them with an 18-6 run that set the tone in their first victory in Sacramento since Dec. 29, 2011.

"We definitely need to focus on how we start games," Kings forward Rudy Gay said. "It's a lot of different things. We've got to go back to the drawing board to find out how we can stop it."

Despite everything, the Kings were in position to tie the game in the final 15 seconds, but Cousins missed two shots on the same possession from inside the key, then misfired on two free throws with 8.4 seconds left, after Moore missed twice for Chicago.

Gasol then made two free throws with 4.3 seconds left to end it.

Guard Darren Collison added 19 points off the bench for the Kings, who have lost five of six since a season-best five-game winning streak. NBA assists leader Rajon Rondo finished with nine assists and six points, his third straight single-digit assist game after a franchise-best 14 straight with at least 10.

NOTES: Chicago F Nikola Mirotic remained in the hospital Wednesday, the team said, following an emergency appendectomy on Jan. 27 and subsequent surgery to remove a hematoma over the weekend. Mirotic is expected to be released from the hospital in the next few days, according to the team, but there is no timetable for his return. ... Sacramento G Rajon Rondo played despite being listed on the injury report with turf toe. Rondo was coming off two consecutive single-digit assist games, his first streak of such games since a three-game run from Nov. 28-Dec. 3. ... Bulls G Derrick Rose moved past John Paxson for sixth on Chicago's all-time assist list. Rose now has 2,399, five more than Paxson. ... The Kings allowed only 96.4 points per game during a season-high, five-game winning streak, then followed that by surrendering an average of 116 per game over their next five. Sacramento ranks last in the NBA, surrendering 108.1 points per contest.
[© 2016 Thomson Reuters. All rights reserved.]
Copyright 2016 Reuters. All rights reserved. This material may not be published, broadcast, rewritten or redistributed.