"Nobody expected us to win this game in a back-to-back and with the way the Clippers have been rolling, but we just dug deep and won the game," Wiggins said.

With Wiggins scoring a game-high 31 points, the Minnesota Timberwolves snapped a 14-game losing streak to the Los Angeles Clippers with a 108-102 victory Wednesday night at Staples Center.

"It was a huge win for us because we needed at least one win on the road, so this was really big," Wiggins said.

The Timberwolves lost road games to the Utah Jazz on Friday, the Portland Trail Blazers on Sunday to the Los Angeles Lakers on Tuesday at Staples before prevailing against the Clippers to end their four-game trip at 1-3.

"The whole team played well and we executed well down the stretch," said Wiggins, who scored 21 of his points in the first half.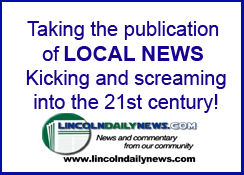 Minnesota center Karl-Anthony Towns, who went scoreless in the first half after foul trouble limited him to 11 minutes, scored 13 of his 17 points in the third quarter. Towns also had 12 rebounds.

"We played really well tonight," said Towns, who admitted he didn't sleep much after Minnesota's 119-115 setback to the Lakers. "We fought back, did a great job of containing the lead and keeping it on our side. Momentum was great. We did a good job tonight. The biggest thing we did tonight was fight. We fought the whole game and did a great job of keeping the game in control."

Guard Zach LaVine came off the bench to score 17 points for the Timberwolves, who also snapped a five-game losing streak and a 12-game road skid. Forward Gorgui Dieng added 12 points and 10 rebounds.

Minnesota hadn't defeated Los Angeles since March 5, 2012.

Point guard Chris Paul had 22 points and eight assists, guard Jamal Crawford scored 21 points, and center DeAndre Jordan collected 18 points and 15 rebounds for the Clippers, whose four-game winning streak ended.

The Timberwolves benefitted from Paul receiving a controversial technical foul from official Lauren Holtkamp with 20.6 seconds remaining in the contest. Holtkamp whistled Paul for a foul on guard Ricky Rubio, then followed it with a technical after an exchange between the two.

"That was a big call," Paul said. "(Rubio) missed one free throw. That would have put us down by three instead of four."

Paul and Holtkamp have history. The NBA fined Paul $25,000 last season after he criticized the female official, saying that officiating in the NBA "might not be for her." Paul made the comments after Holtkamp angered him by ringing him up with a 'T' in a loss to the Cleveland Cavaliers in February 2015.

[to top of second column]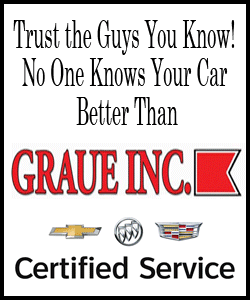 Rubio's two foul shots gave Minnesota a 104-100 lead, which turned out to be the difference.

A turnover by Clippers guard J.J. Redick, who managed just five points on 1-of-9 shooting, led to a bucket by Towns for a six-point cushion with 18.5 seconds left. Two Paul free throws sliced the deficit to four before Minnesota forward Tayshaun Prince, who hounded Redick for much of the contest, sealed the win with two free throws with 12.2 seconds left.

"I thought we were a step slow on everything," said Jordan, who made seven of eight field-goal attempts but managed only four of 10 free throws.

The Clippers (32-17) held a 55-53 lead at the break before the Timberwolves (15-36) rallied in the third quarter.

Clippers guard Austin Rivers was ejected with 8:10 remaining in the second period after picking up two technical fouls for arguing a non-call. Rivers finished with four points in seven minutes.

Minnesota again played without forward Kevin Garnett (sore right knee), guard Kevin Martin (sore right wrist) and center Nikola Pekovic (sore right foot).


NOTES: The bench has been among the Clippers' strengths recently. The reserves, who tied a season high with 58 points to only 18 for the Chicago Bulls' backups in Sunday's 120-93 rout, have outscored the opposition by at least 15 points in each of the past four games. "How many teams come off the bench with Jamal Crawford, who's got three 50-point games in his career?" said Minnesota interim coach Sam Mitchell of the Clippers' backup guard, who scored 21 points Wednesday. "In any quarter, he can score in double digits. He can just kill you by himself." ... Injured Clippers F Blake Griffin will not travel with the club regardless of the NBA's ruling on a possible suspension. The Clippers kick off their four-game swing Friday at the Orlando Magic. ... The Timberwolves host the Bulls on Saturday.
[© 2016 Thomson Reuters. All rights reserved.]
Copyright 2016 Reuters. All rights reserved. This material may not be published, broadcast, rewritten or redistributed.