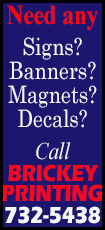 He even warned them that if it were a "half-court, walk-it-up game" then, well, "Advantage Utah."

Forward Derrick Favors amassed 16 points, 11 rebounds and six blocks, and the Jazz indeed kept the pace in their favor while increasing their season-high winning streak to four games with an 85-81 victory.

"We came out the whole game and was pretty flat. We didn't have a lot of energy," Favors said. "I just had to do something. I didn't have it going offensively, so I just took it upon myself to just try to provide some energy anyway I can. It came with the blocks. It got my team hyped. It got the gym, the audience going, and it helped us win the game."

It wasn't just his blocks that helped Utah, which had a season-high 10 swats. After missing his first six jumpers, Favors hit a key mid-range shot and free throw to give the Jazz a late five-point lead.

The sixth-year player then made a hustle play, saving the ball to a teammate after a missed Utah shot with seven seconds remaining.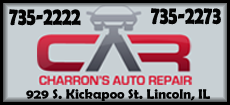 Small forward Gordon Hayward followed Favors' nice play with two free throws to put the Jazz up by four, all but clinching the win with 5.5 seconds remaining.

Hayward finished with 16 points and five assists for the Jazz (23-25).

"He passed up one there at the end, and I told him, 'You better shoot that one if (you get) it again,' and the very next possession he shoots it and makes it," Hayward said of Favors. "It was a big shot, a big-time shot. We've got to be able to have him do that."

Forward Danilo Gallinari led all scorers with 24 points for Nuggets, who had some momentum coming into this one after snapping the Toronto Raptors' 11-game winning streak.

However, the Nuggets only shot 37.1 percent, including 4-for-18 from 3-point range.

"There is something about that team. We just can't beat them," Malone said of the Jazz. "We are 0-3 against these guys, and they are a good team. They play hard, but to win close games on the road -- execution, valuing the ball and rebounding -- and we didn't have that tonight."

Utah hit 44.6 percent from the field but also struggled from long distance, hitting only five of 22 treys.

Denver, which has been held in the 80s in three losses to Utah this season, managed only 35 points in the second half.

Forward Kenneth Faried scored 14, guard Will Barton added 10 points and 10 rebounds, and guard Gary Harris chipped in 11 points for Denver (19-31).

[to top of second column]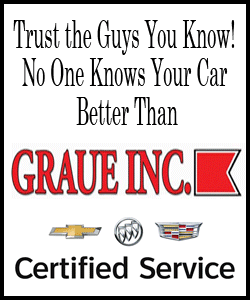 "We had a good first half," said Harris, whose team led 46-40 at the break. "They came out and played hard in the second half. We just couldn't make enough shots to win the game."

Utah center Rudy Gobert scored 12 points and grabbed five rebounds. Guard Raul Neto added 10 points, four assists and four rebounds, and guard Rodney Hood and forward Trevor Booker each scored eight for the victorious Jazz.

This was the sixth consecutive game in which the Jazz held an opponent to under 100 points. Utah improved to 19-6 when its foes didn't reach the century mark in scoring.

"I'm thrilled that we've won four in a row," Jazz coach Quin Snyder said. "I want us to stay steady and consistent because in this league we could lose the next four."

NOTES: Jazz rookie Trey Lyles was named to the Rising Stars Challenge roster on Wednesday. The Canadian forward, who will play for the World team, is replacing injured Bulls F Nikola Mirotic. ... Lyles joins two Utah teammates in the annual rookie-sophomore game -- Gs Rodney Hood (U.S.) and Raul Neto (World). The Jazz and Minnesota are the only two teams with three players in the All-Star Saturday game. ... Utah recalled rookie Tibor Pleiss from the Idaho Stampede. The 7-foot-3 center has now completed two D-League assignments this season. ... Denver coach Michael Malone pointed out that the Jazz's record is 1-18 when their opponent scores 100 points or more. Regarding pace of play, Malone said, "Now it's not just about running up and down, being wild. You have to be disciplined within that to work for the best shots and value the ball. ... G Jameer Nelson (wrist) and F Wilson Chandler (hip) did not dress for the Nuggets. The Jazz were without G Dante Exum (knee) and G Alec Burks (leg).
[© 2016 Thomson Reuters. All rights reserved.]
Copyright 2016 Reuters. All rights reserved. This material may not be published, broadcast, rewritten or redistributed.