St. John United Church of Christ hosts fundraiser to purchase lifesaving Overdose Reversal Kits
Send a link to a friend Share
[February 06, 2016] LINCOLN - The St. Johns United Church of Christ recently invited Emily Hauter of the Logan County Department of Public Health to make a presentation to the congregation.
Hauter discussed a drug overdose kit that can be used in emergency situations. Hauter explained the need for all first responders including local fire, police, ambulance and EMTís to have these kits readily available when responding to emergency calls related to drug overdose.

The Overdose Reversal Kit has serum applications for one treatment, so having the kits on hand will be an ongoing need for local first responders. Hauter said although legislation has been presented to the state governor, there are currently no funds available from the state to purchase the kits. In Logan County, some emergency vehicles are equipped with these kits but more are needed.

In answer to this need, St John U.C.C. will be sponsoring a Culverís Night fundraiser on Sunday February 21st from 5 to 8 p.m. Ten percent of all sales during that time will be directed to the LCDPH for the purchase of the overdose kits.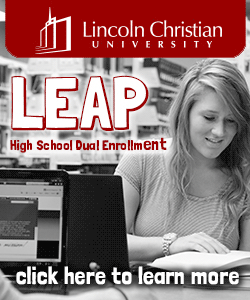 St. John would also like to invite other churches, civic organizations and groups to join them in an effort to supply these much needed medications for use by the first responders in our community.

For additional information about this program contact Emily Hauter, LCDPH Health Education and Emergency Preparedness Coordinator at 217-735-2317.
[Tonita Reifsteck, St. John United Church of Christ]